Who Can Be Sued After a Motorcycle Accident in New Jersey?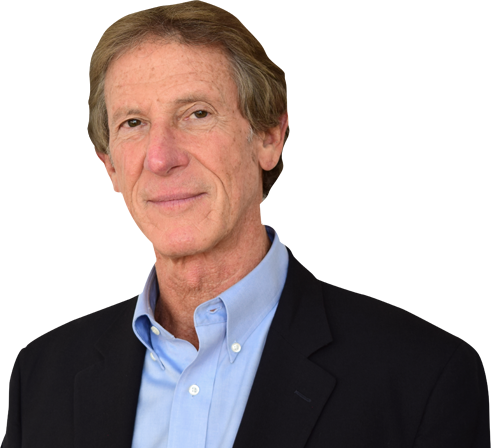 To prevail in a personal injury lawsuit arising from a motorcycle accident in New Jersey, you need to establish that you were injured and that another party was at fault. Jerry Friedman, Esq. knows that in many cases, the defendant will be the other driver who either hit your motorcycle or forced you into a position where crashing was unavoidable. However, in other situations, the list of potential defendants is much longer. Below, our New Jersey motorcycle accident lawyer reviews who might be held responsible for your accident.
Filing a Personal Injury Lawsuit in New Jersey for a Motorcycle Accident
To bring a valid personal injury lawsuit, another party must be at fault for a motorcycle accident. If you are injured in a crash with a rideshare driver or other vehicle driver, you cannot recover monetary damages unless another party's negligence caused the accident. New Jersey attorney for motorcyclists hit by Uber and Lyft drivers Jerry Friedman explains.
To establish negligence, our New Jersey motorcycle accident attorney will have to show that the defendant breached a legal duty of care. Every motorist in New Jersey has a duty to exercise reasonable care so they do not harm other motorists or pedestrians. However, accidents are not only caused by other motorists. If another party's negligence contributed to or caused your accident, they could be held accountable. In some cases, a personal injury lawsuit could be filed against more than one defendant.
Parties That Could be Sued in Personal Injury Lawsuits Arising from Motorcycle Accidents in New Jersey
Part of the preliminary investigation our New Jersey motorcycle accident attorney will conduct includes deciding what parties could be held liable for your accident. Based on the facts of the accident and the available evidence, there could be several potential defendants.
Another Motorist
In most motorcycle accidents, the at-fault party is usually another driver. Whether it is the driver of a car, truck, bus, or even another motorcyclist, the vast majority of motorcycle accidents are caused by another motorist's negligence.
In nearly every accident involving another driver, our New Jersey attorney for motorcyclists hit by trucks will file a claim against the driver's insurance company. In some situations, you might sue the other driver directly.
Trucking or Other Companies
When a motorist is driving in the capacity of their employment, such as a truck driver, the company that employs them could be held liable. This is especially the case if the company was negligent in the way it conducted business. For example, hiring a driver with a record of drunk driving offenses or putting poorly maintained trucks on the road.
The Motorcycle Manufacturer
Not every accident is caused by another driver or involves another vehicle. There are times when a motorcycle will not respond the way it should, or there is a significant defect in the bike. When an accident occurs because the motorcycle fails to function correctly, the motorcycle manufacturer could be found liable for any injuries or damages.
Helmet or Other Safety Gear Manufacturer
One reason a motorcycle is so exciting to ride is why it is also inherently more dangerous than riding in a car or truck. A motorcyclist has very little between them and the road. Because a motorcycle provides no real protection for a rider, there are many types of safety gear and clothing available.
Another driver might have caused an accident, but if your safety gear or helmet was defective, the injuries you sustained could be significantly worse. For example, a helmet manufacturer could be found to have contributed to your injuries if their product was defective or poorly designed. Our experienced Marlboro, NJ motorcycle accident attorney will thoroughly investigate any factor that could have contributed to your injuries.
Local Municipalities or Other Government Agencies
Poor road conditions are much more dangerous to a motorcyclist than another motorist. Many motorcycle accidents are caused by poorly maintained roads, including uneven road surfaces or unmarked potholes. If you are injured in an accident, the municipality or local government could be held reasonable for your injuries.
Proving Liability in a New Jersey Motorcycle Accident Lawsuit
No matter how your crash occurred, to prevail in a personal injury lawsuit, our New Jersey motorcycle accident attorney will have to prove that another party was negligent. Whether a lawsuit is filed against another driver, a manufacturer, or another party, our office will have to establish four elements to prove negligence.
First, the defendant must have owed the injured motorcyclist a duty of care. This could be another driver's duty to safely operated their vehicle or a helmet manufacturer's duty to ensure the product performs the way it is intended.
Next, that duty must have been breached. For example, if a trucking company permitted a driver to drive a truck with defective brakes, the company could have breached the duty it owed to its driver and other motorists.
Then, our office will have to show that the breach of duty caused the accident or injury. When a motorcycle is struck by a drunk driver that is speeding, the driver's conduct likely directly contributed to or caused the accident.
Finally, an injured motorcyclist must have sustained actual damages. Damages include medical expenses, lost income, and the pain and suffering associated with any injuries.
Call Our Experienced New Jersey Motorcycle Accident Attorney to Review Who Could Be Held Liable for Your Injuries
Personal injury lawsuits arising from motorcycle accidents are often complicated. Jerry Friedman is an experienced personal injury and motorcyclist who is well aware of the hurdles an injured rider faces. Our New Jersey and Bayonne, NJ motorcycle accident attorney is dedicated to holding all responsible parties liable for the harm they caused. If you or a loved one was injured in a motorcycle crash, call 1-800-LAW-4-HOGS (1-800-529-4464) to schedule a free consultation.