New Jersey Attorney for Motorcyclists Hit by Uber & Lyft Drivers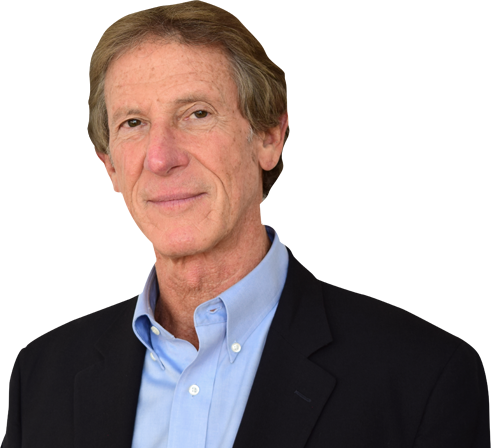 Both Uber and Lyft have become a permanent fixture in modern transportation throughout New Jersey. The convenience of calling and paying for an almost immediate ride with a smartphone app has made these rideshare services extremely popular. However, with the increase of Uber and Lyft drivers on the road, the amount of accidents involving rideshares has also increased. Many motorcyclists in New Jersey have been injured in accidents involving an Uber or Lyft.
Any time a motorcyclist is involved in an accident, they will not only have to deal with insurance companies and defense attorneys – they will also have to overcome the prejudice that cyclists face every day. Jerry Friedman, Esq, is an experienced New Jersey personal attorney for motorcyclists hit by Uber and Lyft drivers and a motorcycle rider himself. He understands the law and the perception that motorcyclists must overcome. If you were hit by a Lyft or Uber driver, call 1-800-LAW-4-HOGS (1-800-529-4464) today for a free consultation.
How Often Do Uber and Lyft Drivers Cause Motorcycle Accidents in New Jersey?
There are numerous reasons why cars crash into motorcycles. Uber and Lyft drivers are not immune to many of the same bad behaviors, such as speeding or distracted driving, that result in accidents. However, there are some unique factors associated with the rideshare business that increase the risk to motorcyclists.
Uber drivers are in the business of taking passengers from one location to another. To accomplish this task, an Uber driver will often stop suddenly to pick up or drop off a passenger. In many cases, they will not pull completely and safely out of traffic. If the driver fails to signal before stopping in the middle of moving traffic, a motorcyclist could rear-end the car. Furthermore, a Lyft driver that pulls out of traffic without properly checking their mirrors could collide with an oncoming motorcycle. When passengers exit a stopped Uber, they present a danger to motorcyclists if they open a door facing the street and have not made sure that there is no traffic coming.
Speed and efficiency are of vital importance to those seeking a rideshare. The same goes for the drivers. The quicker they can finish an assignment and get a new passenger, the more money they can make. Both Uber and Lyft employ a system known as "forward dispatch" that allows drivers to accept a new rider before they have dropped off their current passenger. When trying to get from one assignment to another, a Lyft driver is liable to speed, ignore traffic signs, or make an illegal U-turn to decrease the time and distance to their next assignment. This type of reckless driving is dangerous to other motorists and especially hazardous to motorcyclists that are operating hard to see vehicles with little to no bodily protection.
Uber and Lyft drivers make more money the more rides they complete. To maximize their income, many drivers will work long shifts. When a driver becomes fatigued, they present an added danger to other motorists, pedestrians, and motorcyclists.
As stated earlier, one of the leading causes of automobile accidents is distracted driving. A rideshare driver relies on their smartphone app to find new passengers, communicate with their clients, and provide directions to the desired location. Any time a Lyft driver takes their eyes from the road, they are endangering motorcyclists that are nearby.
Uber and Lyft Insurance for a Motorcycle Accident in New Jersey
Uber and Lyft do not employ professional drivers. The people who work for rideshare companies are considered independent contractors and usually do so to earn some extra money. When an Uber or Lyft driver is at fault in an accident, an injured motorcyclist is required to sue the driver's personal insurance carrier. Because of the business relationship between Uber, Lyft, and their drivers, rideshare companies are typically free from liability.
However, Uber and Lyft do carry third-party insurance that could go into effect after an accident. Usually, an injured motorcyclist must file a claim against the driver's insurance. If the driver is uninsured or underinsured, the secondary insurance coverage carried by Uber or Lyft will trigger.
The status of the rideshare driver at the time of the impact will also affect this supplementary insurance coverage. If an Uber driver is off-duty at the time of the accident, then the only insurance available is the driver's personal coverage.
If the driver is on-duty but does not have a passenger, the contingent insurance comes into play but is limited to $50,000 per person injured in the accident. If the driver has a passenger when the accident occurs, the insurance coverage increases to $1 million. However, it is the injured individual's responsibility to contact the rideshare's insurance company to determine if the additional coverage is available in their case. Our experienced New Jersey motorcycle accident attorney will handle the insurance companies if you are involved in an accident.
Contact our New Jersey Attorney for Motorcyclists Hit by Uber & Lyft Drivers for a Free Consultation
Motorcycles provide a sense of freedom and excitement of being on the open road. Jerry Friedman, Esq., an avid rider, knows this feeling. He also understands the risks involved and the challenge in pursuing a personal injury claim if a motorcyclist is involved in an accident. Our New Jersey motorcycle accident attorney for motorcyclists hit by Uber and Lyft drivers has years of experience fighting for the rights of injured riders and their families. If you or a loved one was hurt because of the negligence of an Uber or Lyft driver, call 1-800-LAW-4-HOGS (1-800-529-4464) today for a free consultation.