A List of New Jersey Motorcycle Clubs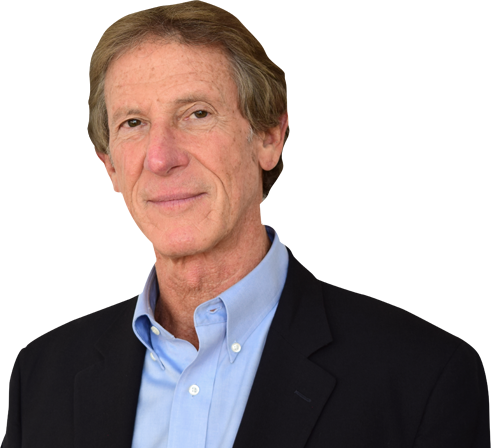 Below is a list of some motorcycle clubs in New Jersey. If you do not find a club that feels right for you, there are many other clubs and organizations throughout New Jersey that might not be on this list. If you have questions about motorcycle clubs or need help after an accident, call our very own New Jersey motorcycle attorney, Jerry Friedman, at 1-800-529-4464.
13 Rebels MC-Chapter 7
Originally founded in Southern California in 1937, 13 Rebels MC is one of the oldest motorcycle clubs in the United States. Members respect other clubs, citizens, and law enforcement in an effort to support their communities and brotherhood of riders. Find them here.
ABATE of the Garden State, North Jersey
Formed in 2001, ABATE is a motorcycle club dedicated to advocating for the rights of riders and affecting legislation for riders. The group is non-partisan and seeks to protect and educate bikers throughout northern New Jersey. Find them here.
Allegiance LEMC New Jersey
A club for police, fire, and military service members with a common interest in motorcycle riding. Members promote motorcycle safety and contribute to charitable causes dedicated to helping those in need. Find them here.
American Legion Riders 174
The American Legion was created by Congress in 1919 as an organization for veterans and community service. The organization has a rider's organization for veterans who share a love for motorcycles. Multiple chapters can be found across the State of New Jersey. Find them here.
Bikers Against Breast Cancer, Inc.
An organization dedicated to fighting breast cancer and raising awareness while sharing a mutual love for motorcycles. Having a bike is not required to participate. All are welcome. Find them here.
Blue Knights
The Blue Knights is an international motorcycle club for members of law enforcement. The organization has chapters across New Jersey and the nation for active and retired law enforcement officers who enjoy motorcycles. Find them here.
Bridgewater Eagle Riders
Part of a larger national organization called The Fraternal Order of Eagles, the Bridgewater, NJ chapter is open to all riders 21 or older. Weekend rides are frequent, and they organize other fun activities for riders. Find them here.
Chrome Angelz RC
An international rider's club for women with chapters in Galloway, Millville, and Turnersville here in New Jersey. The group is dedicated to helping women and promoting riding. Find them here.
Chrome Riders
Based in South Jersey, this organization is about riding and having fun. The group organizes charity and fundraising events to promote a positive image of motorcycles. Find them here.
Dawn Patrol MC
This group is for all riders and all types of bikes. It has existed since 1937 and was nominated for the AMA Recreation Road Riding Organizer of the Year in 2019. Find them here.
Freehold Elks MC
Part of the Freehold Elks Lodge #1454, this motorcycle club promotes charitable events through the lodge. Find them here.
Garden State Girls NJ
This group is dedicated to female riders and is about empowering women and encouraging camaraderie between women riders. Find them here.
Hired Guns M.C.
This is a nationwide motorcycle club based out of New Jersey. The club consists of sworn law enforcement officers who share a love for riding and motorcycles. Find them here.
Hunterdon County Hog Chapter 2
This group is dedicated for lovers of Harley Davidson. This motorcycle club organizes local day rides and participates in larger rallies. Find them here.
Jersey Shore HOG
This is the Jersey Shore chapter of the Harley Owner's Group (HOG Chapter #3789). The group holds regular meetings and frequently contributes to charitable causes. Find them here.
Mid Atlantic Retreads Motorcycle
Open to all types of bikes, members must be at least 40 years old to join. The organization has a chapter in southern New Jersey and other locations throughout the mid-Atlantic region. Find them here.
Nam Nights of America MC—Tri-Base Chapter
Founded in New jersey in 1989, the group id dedicated to remembering and honoring Vietnam Veterans while promoting a love for riding motorcycles. Find them here.
New Sweden BMW, Inc. of South Jersey
This group is dedicated to riders who share a passion for BMW bikes. However, all bikes and riders are welcome. Find them here.
NJ Knights of Columbus Motorcycle Ministry
This is a Catholic organization of riders who enjoy motorcycles and serving their community. Find them here.
NJ Shore BMW Riders
This is a club for owners and enthusiasts of BMW motorcycles. The club is based out of central New Jersey and the shore. Find them here.
Sinister Steel Motorcycle Association
This club consists of members throughout New Jersey who love motorcycles and riding. The group frequently supports charities for veterans and first responders. Find them here.
South & Central Jersey Vulcan Riders
Aimed at Kawasaki Vulcan riders, the group is a part of a larger international organization. Riders of all ages and skill levels are welcome to rallies, outings, and functions. Find them here.
Steel Allegiance
Previously known as the Central Jersey Old timers, the club has expanded to include riders of all ages and backgrounds. Members must be at least 18, have a valid driver's license, and ride a bike of at least 750 CC. Find them here.
Strength and HONOR MC
This club is for avid riders who support causes dedicated to law enforcement members and military veterans. Find them here.
Widows Sons
This group is for members of the Masonic Grand Lodges. The group allows Masons to ride with their fraternal brothers and share a love of motorcycles. Find them here.
Women in the Wind—Shore Riders Chapter
This group is an international organization with chapters throughout New Jersey. The club is dedicated to female riders and promotes a positive image of women and motorcycles Find them here.
Uncle Sam's Avengers MC
Founded in 2009 in Morris County, New Jersey, this group is dedicated to serving causes that help veterans, law enforcement members, and emergency responders. Find them here.