Can You Sue for Pain and Suffering After a Motorcycle Accident in NJ?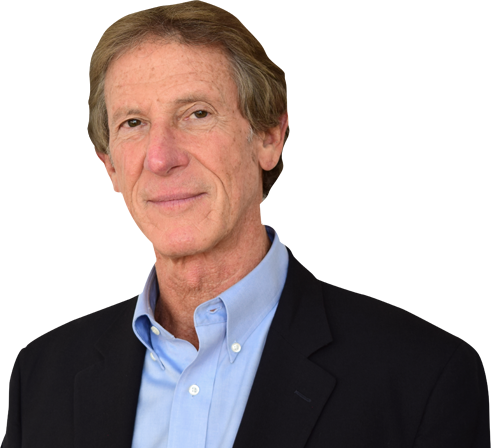 Lawsuits often include damages that can compensate the victim for harms that go beyond the economic damages they suffered. These damages are often lumped under the title of "noneconomic" damages, the most important of which is typically "pain and suffering" damages. These damages are often a core part of lawsuits for motorcycle accident cases in New Jersey. Our New Jersey motorcycle accident lawyer, Jerry Friedman, explains when you can claim these damages and how they are calculated after motorcycle injury cases in New Jersey.
When Can You Claim Pain and Suffering in a New Jersey Motorcycle Crash?
Many motorcycle accidents cause some type of damages. Although the vast majority of accidents involve property damage only, motorcycle riders and passengers are often injured in crashes, suffering damages for medical bills, lost wages, and pain and suffering. These pain and suffering damages can be claimed in many cases, but there are sometimes limitations.
First, if you file an auto insurance claim for your injuries instead of a lawsuit, you might be unable to get pain and suffering after a motorcycle accident in NJ. These claims are governed by the details of the insurance policy that covers the crash. If your own insurance has first-party benefits, then you might claim damages from your own insurance policy. Otherwise, the claim will be filed as a third-party claim against the at-fault party's policy. In either case, the insurance policy is almost certain to specifically exclude damages for pain and suffering and other noneconomic damages, limiting you to only claim damages for vehicle damage, medical bills, and lost wages.
If you file a motorcycle injury lawsuit in court, you can claim damages for any harms you suffered in the crash, including noneconomic damages. When you go to court, not only are pain and suffering damages available, they are also a big part of the case in many lawsuits. New Jersey does not place caps on pain and suffering damages, so victims can often claim high damages in lawsuits for injuries and accidents because of pain and suffering.
What Counts as "Pain and Suffering" in a Motorcycle Accident Under NJ Law?
The phrase "pain and suffering" often refers to a wide range of damages. The damages for "pain" can reimburse you for the physical pain you felt as well as the discomfort or other odd physical sensations related to the injury. "Suffering" usually refers to the mental component of an injury: the fear, anguish, and dissatisfaction of an injury.
In addition to these damages for "pain" and "suffering," other damages are often linked to the phrase "pain and suffering" as well. This can include things like…
Mental anguish
Grief
Lost quality of life
Humiliation
Inconvenience
Many different aspects of an injury involve intangible harms like these, and they can all add to your damages for "pain and suffering." In addition, lost abilities, lost enjoyment of life, and lost activities you can no longer participate in can also qualify under the umbrella of "pain and suffering."
Calculating Pain and Suffering Damages in NJ Motorcycle Accident Cases
Courts often give jury instructions that explain to the jury how they should go about calculating damages for pain and suffering. Unlike other damages where there are often medical bills, financial statements, and pay stubs that can be used to calculate the damages, pain and suffering damages are based on observations, testimony, and the understanding that those intangible things can translate to monetary payments.
Pain and Suffering Factors
Courts urge jurors to look at the victim's age, how severe their impairments are, how the injury affects their daily life, how the injury affects their family, how long the injuries will last, and more. This can include looking at future pain and suffering as well as present and past pain and suffering.
Courts rely heavily on the jury for these calculations. Ultimately, it is left to the jurors' individual understandings of how bad the victim says their suffering is. They can compare this to what they know in their own lives or what they've observed in others to come to a final, fair value.
How Much to Claim
Fortunately, a Middletown, NJ motorcycle accident lawyer can help guide these jurors: as part of your case, we will include our own calculation of how much you should claim in pain and suffering. As with any other damages, the victim tells the court how much they are claiming, and the jury can use that as a starting place then adjust up or down depending on how serious they find your injuries to be. Our calculation will often be based on experience and how we have seen other similar cases go.
Generally speaking, pain and suffering damages are higher for more serious or more disabling injuries. However, pain is present in most injury cases, so that means you can usually still claim damages for minor or moderate injuries, too. Some injuries like whiplash could be long-term injuries but might not cause significant impairment. These damages can still yield substantial damages because of the duration of the pain and suffering.
What is My Case Worth?
To determine how much your case is worth, consider taking your claim to a lawyer. Our Linden, NJ motorcycle accident lawyers can analyze the factors in your case, look at how severe your injuries are, and help you calculate the damages in your case. Without looking at the specific facts of your case, it is hard to give any general ranges for damages.
Call Our NJ Motorcycle Accident Attorney for a Free Case Consultation
For help with an injury case after a motorcycle accident in NJ, call Jerry Friedman today. Jerry is a New Jersey motorcycle injury attorney who represents victims and their families in lawsuits. Jerry fights to maximize damages and help you claim compensation for pain and suffering and other serious damages. For a free case consultation, call our law offices today at 1-800-LAW-4-HOGS.