How Much Money Can You Get for a Motorcycle Accident Lawsuit in NJ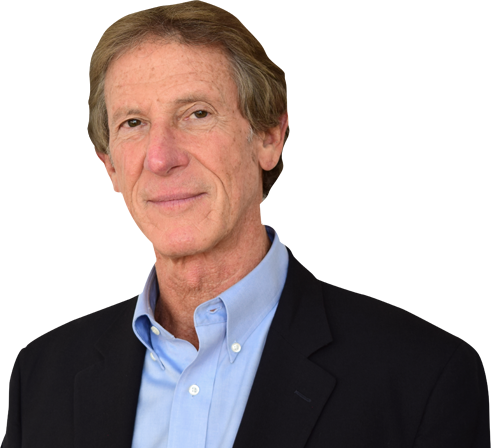 Motorcycle accident lawsuits can help victims get damages for the injuries, medical bills, lost wages, and pain and suffering that they sustain in a crash. When you sue another driver for your injuries, you can often get these damages compensated at their full value – something that an insurance claim might not be able to accomplish. However, calculating how much your case is worth and checking what kinds of limitations might be placed on your compensation can require the help of a lawyer. Our NJ motorcycle accident lawyer, Jerry Friedman, explains how much money you might be able to get in your motorcycle case and what kinds of things affect the value of a claim.
Types of Damages Available in an NJ Motorcycle Accident Case
When you are hit by another driver and suffer injuries because of it, you can often sue them for any results of the accident. This includes a mix of physical, mental, emotional, and financial harms that each fall under different types of damages you can claim in your case:
Medical Bills
Any expenses you face because of the crash can be compensated, including medical bills. These damages can be substantial if you faced serious injuries, required surgery, spent time in the hospital, or ended up with permanent disabilities because of the crash.
Lost Wages and Lost Earning Capacity
If your injuries keep you from working at your former capacity, you can face two types of lost wage damages. First, "lost wages" can be paid to cover the paychecks you missed while you were out, and the person who injured you will be responsible for these amounts. Second, you can claim "lost earning capacity" if your injuries will keep you from working at your old capacity. This means that if you had to take a lower-paying job because of a new disability, if you cannot return to work at all, or if your injuries limit you to part-time work, you can claim the difference between your old and new wages projected over your remaining working years. Talk to a Marlboro motorcycle accident lawyer about how to calculate these damages.
Other Economic Damages
Other effects of the crash that cause financial harm can also be claimed. These damages can include things like transportation to get you to doctor's appointments, childcare costs, motorcycle repairs, and other necessary expenses tied to the crash.
Pain
Any injuries cause pain, but each person's experience of the pain is different. If you faced serious injuries, the court can compensate you for the pain you faced. This is typically known as a type of "noneconomic" damages since there are no bills or financial statements that prove how much your pain is worth.
Suffering
"Pain and suffering" is usually lumped together as one type of damages, but we've split it here to emphasize the non-physical aspects of your injury that you can seek damages for. In a motorcycle crash, there is a lot of fear, mental anguish, emotional distress, and other mental/emotional effects that you can sue for. These are often tied to the severity of your injury, much like the damages for pain.
Loss of Consortium
"Loss of consortium" is a common legal expression used to refer to damages that your spouse can claim because of your injury. If your injury keeps you from being able to perform services around the house or interferes with your physical relationship, your spouse could be entitled to compensation for that. Talk to a Camden, NJ motorcycle accident lawyer about these damages.
Calculating Damages in an NJ Motorcycle Accident Case
When you add up all of these damages, you often get a good idea of what your case is worth. However, the work your lawyer will do to value your case goes beyond simple addition.
In many cases, future damages are available, such as in the case of future lost wages and lost earning capacity. These damages often require the help of a financial expert to project and calculate. In many cases, there will need to be scientific estimates of how much longer you would have worked without the injury and how many years of wages you will be missing, along with other calculations.
The damages for intangible harms like pain and suffering are often very difficult to calculate. It is difficult to know how bad your injury is compared to other injuries, but your Union Township, NJ motorcycle accident lawyer can help place a value on your injuries that the court can use as a starting point.
Ultimately, the jury is responsible for determining how much your case is worth. They will be given information about how much you are claiming, then they can use the evidence and witness testimony provided to adjust that value up or down. Your attorney's arguments at trial can be essential in helping you maximize the damages you receive and fighting to ensure that all damages you faced get covered.
Is a Settlement Worth It in an NJ Motorcycle Accident Case?
In most cases, the at-fault driver's insurance company will try to settle the case for a lower value than you could receive at trial. Accepting this value might mean accepting lower damages, but it also means avoiding the time and expense of trial. In many cases, a settlement is ultimately worth it, but only after negotiating with the at-fault driver's insurance company. Talk to a Cherry Hill motorcycle accident attorney for help negotiating a settlement in your accident case.
Call Our NJ Motorcycle Accident Lawyer for a Free Case Consultation
Jerry Friedman is a New Jersey motorcycle accident attorney who offers free case consultations to help injury victims understand what damages they can claim and how much those damages might be worth. For a free case consultation on your case, call us today at 1-800-LAW-4-HOGS.