Can I Get Pain and Suffering Compensation After a Motorcycle Accident in NJ?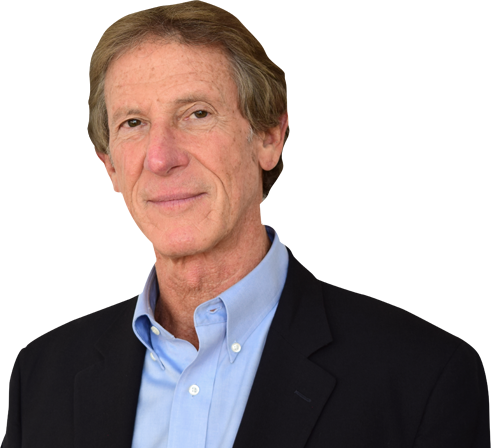 Every year, thousands of motorcyclists are injured or lose their lives in devastating crashes in the United States. According to official sources such as the National Highways Traffic Safety Administration (NHTSA), in 2018, 4,985 people died in motorcycle accidents. Most motorcycle drivers who survive an accident experience many challenges due to their pain and suffering. You may wonder whether you can get compensation for these losses on top of any other property loss you suffered during your collision. Our NJ motorcycle accident lawyer, Jerry Friedman invites you to keep reading as we discuss whether you can get compensation for pain and suffering after a motorcycle accident in New Jersey.
What Damages Available for Motorcycle Accident Injury Victims in NJ?
Motorcycle accidents can be catastrophic and often lead to devastating, life-altering injuries. Motorcyclists who have been involved in a severe crash can experience psychological, mental, and emotional trauma on top of their physical injuries. As an injured victim in a motorcycle crash, you are entitled to file a claim and fight for compensation. There are many different types of "damages" or compensation you can get through your lawsuit.
For instance, you may be able to fight to have your motorcycle repair covered under as part of your claim. Property damages are common in vehicular accidents, such as motorcycle collisions. It is possible to cover the loss of your property through a personal injury claim.
Additionally, you can get compensation for your medical expenses. Motorcycle accident victims often suffer from devastating injuries that might require costly medical assistance. For instance, drivers who have sustained severe head trauma may need to go through one or more surgical procedures, which can make their medical bills skyrocket quickly. Through your claim, you may be able to recover any present and future medical expenses related to your injuries.
You may have lost time outside your job while you recover from your injuries. This can cause you to lose your capacity to generate income. Any future lost wages can compromise your finances and put you in a challenging financial situation. Even in a situation where you can perform another type of job, you may earn less than what you are used to making. No matter how you look at it, you may have experienced a loss in your earning capacity, which can be covered by compensation. This includes any past and future loss of earning capacity.
Some damages cannot be easily quantified. We refer to losses regarding your pain and suffering. Unlike other losses, it is difficult to assign a value to your pain and suffering as easily as assigning a value to your property damage. Nevertheless, the court will consider your situation to determine how much your pain, suffering, and mental anguish factor into your claim as part of your losses.
Filing a Personal Injury Claim After a Motorcycle Accident in NJ
You know that someone other than yourself is to blame for your crash. It is also your understanding that all of your losses happened as a result of a negligent third party. You may wonder how you can hold the negligent party liable for all of your losses. Fortunately, you can file a personal injury claim to bring the responsible party to justice. However, there are different requirements you must meet to have a successful claim and get the compensation you need.
The first thing to keep in mind before filing your motorcycle accident claim in New Jersey is that you – the plaintiff – have the burden of showing the defendant's negligence. You will need to provide all of the necessary evidence to show, but for the actions or omissions of the defendant, you wouldn't have had an accident and subsequent losses. You are expected to prove your case through the preponderance of the evidence, something with which your NJ motorcycle accident lawyer can assist you.
Typically, you need to show the existence of four main elements. These are known as the legal duty of reasonable care, breach of duty, causation, and losses. Each of these elements must be satisfied following the preponderance of the evidence. For instance, it is not enough to just say another driver was negligent. You need to substantiate your claim by showing that the other driver engaged in negligent behavior such as speeding, drunk driving, or distracted driving.
The court may grant compensation to cover your losses once you have met all of the requirements of your claim. Aside from the compensation you can get for your medical expenses, lost wages, and pain and suffering, the court may grant you additional compensation. These are known as punitive damages. Punitive damages are awarded in a case where the defendant's actions are found to be wanton, reckless, and egregious.
What Is the Statute of Limitations for Motorcycle Accidents in New Jersey?
It is essential to understand that even when you have the right to file your claim after your motorcycle accident, you don't have unlimited time to do so. Under New Jersey law, you have a limited time to file your claim with the court. This is known as the statute of limitations. Typically, you have up to two years from the moment of your crash to file your personal injury claim. You must act quickly after your accident to make your claim count. If you miss this legal deadline, the court may refuse to hear your case, and you may be left out without the means to recover compensation from the liable parties. Our NJ motorcycle accident attorney can assist you.
Motorcycle Accident Attorney Fighting for Pain and Suffering Compensation in NJ
If you or a loved one was injured in a motorcycle accident caused by another person's negligence, we can help. Our NJ motorcycle accident attorney Jerry Friedman can help you file your personal injury claim against the liable parties. For a private consultation with Jerry Friedman, call our law office today at 1-800-529-4464.