How Much Is a Good Settlement For a Motorcycle Accident Case In New Jersey?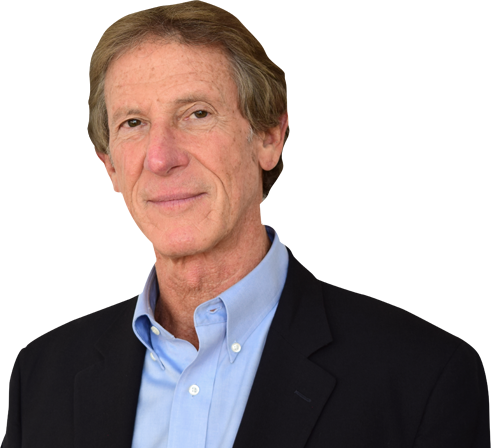 One of the most common questions an accident victim might have is, "Is this a good settlement?" The answer is not always straightforward. In the simplest form, a settlement should make you whole. This means that your settlement covers your financial losses, such as medical bills and lost income. However, in the days or weeks following a serious injury, it might not be possible to know what those losses are. Jerry Friedman, an experienced New Jersey motorcycle accident lawyer and motorcyclist, will assist you in evaluating your claim so you can adequately judge a settlement offer. In the following article, we discuss what makes a reasonable settlement.
Settlements vs. Lawsuits for Injuries After a New Jersey Motorcycle Accident
If you are involved in a motorcycle accident, you might be offered a settlement from an insurance company. The insurance company knows you are suffering, that you are incurring medical expenses, and losing income. By offering a fast settlement, the insurance company could be looking to avoid a personal injury lawsuit. While recovering money in a personal injury is not guaranteed, filing a lawsuit often results in a higher settlement offer. A potential jury verdict is risky for the insurance carrier as well.
Deciding whether to file a lawsuit is your decision. Our knowledgeable New Jersey motorcycle accident attorney is there to advise you. Jerry Freidman has been representing motorcycle victims for years and is familiar with the complex negotiations and litigation surrounding a motorcycle case.
Our office will thoroughly evaluate your damages. In cases with serious injuries, this takes a considerable amount of time. Additionally, the strength of your legal claim must be determined. If liability is not contested and you were clearly not at fault, then moving forward with a personal injury lawsuit is likely the right decision. However, if you contributed to the accident, then accepting a settlement could be in your best interests. New Jersey follows the legal doctrine of comparative negligence. Under New Jersey law, a jury will be instructed to proportion fault among all parties involved in an accident. Depending on the percentage, a motorcycle victim could see their award significantly reduced or be prohibited from collecting at all. For example, if you were awarded $100,000 but found to be 40% at fault, your award would be reduced by $40,000. If you were found to be more than 50% to blame, you would not receive any compensation.
Therefore, when deciding whether a settlement is good, you must know the value of your claim and the strength of your case. Our New Jersey motorcycle accident attorney will provide the professional advice you need to make an informed decision.
Damages You Should Expect to Recover in a Good NJ Motorcycle Accident Settlement
If you have been involved in a motorcycle accident in New Jersey, your first concern is probably not how much you could get in a settlement. Perhaps this is based off of your knowledge of the average settlement amount for a motorcycle accident in NJ. However, to understand whether a settlement offer is fair or not, you have to know what types of damages you are entitled to recover in a personal injury lawsuit. Our New Jersey motorcycle accident attorney will thoroughly evaluate your claim to give you an estimate of the amount of damages you incurred.
Physical Injuries and Medical Treatment
The most obvious damages people suffer after a motorcycle accident are their physical injuries. If you have sustained a broken bone, our office will calculate a reasonable monetary amount that will cover the medical expenses for treating your injury. Some more severe injuries require more time and medical opinions to understand the physical and economic costs. Any settlement you receive should cover your current and future medical expenses. Accepting a payment from an insurance company will prohibit you from suing for compensation if additional medical treatment is necessary.
Loss of Income
If you are taking months or years to recover from your injuries, your employment is likely affected. A debilitating injury could limit an accident victim's ability to earn a living for the rest of their life. An experienced Parsippany motorcycle accident attorney knows the financial impact a serious injury will have on a person. Working with your employer and other economic experts, we will determine the amount of income you have lost and that you will lose because of your diminished physical capacity. If a settlement does not compensate you for your lost income, it is not a good one.
Pain and Suffering
In a personal injury lawsuit, you are entitled to monetary compensation for more than your financial losses. Motorcycle accident victims suffer physical pain and mental anguish after an accident. Putting a price on pain and suffering is challenging, but our Bayonne, NJ motorcycle accident attorney will do just that. If you are suffering from nightmares, headaches, panic attacks, or any other mental or physical symptom, you should be compensated.
These types of damages will differ from victim to victim. For example, if you loved skiing with your family and will no longer be able to participate because of your injury, you could recover for the loss of enjoyment of life regarding that activity. When an insurance company calculates a settlement amount, it will rarely take mental and physical suffering into account. In those cases where it does, it will be by an industry formula and it will not reflect what you have endured.
Call Our New Jersey Motorcycle Accident Attorney to Discuss Your Settlement Offer
If you were injured in a motorcycle accident, you should contact our New Jersey motorcycle accident attorney before accepting a settlement offer from an insurance company. Without taking the time to understand the extent of your injuries or financial losses, it is impossible to tell if any offer is sufficient. Jerry Friedman, an avid rider and skilled attorney, represents motorcyclists and their families. He understands the unique issues and hurdles facing motorcycle accident victims. Call our office today at 1-800-LAW-4-HOGS (1-800-529-4464) to schedule a free appointment.