Helmetta, NJ Motorcycle Accident Lawyer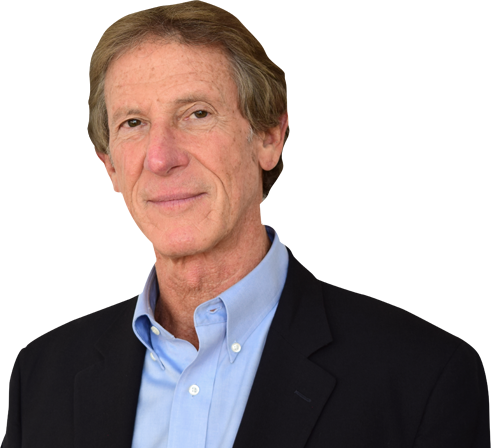 Motorcycle accidents often leave victims with serious injuries and no direction about what to do next to get help.  Dealing with insurance companies or trying to figure out who is at fault for your accident without the help of an attorney can be extremely difficult and scary.
After an accident, hiring a Helmetta motorcycle accident lawyer can put a legal professional on your side.  Your attorney can advise you on what to say to insurance companies, calculate damages so you know what your case should be worth, and negotiation with the insurance companies to get you the money you deserve.  We can also take your case to court and fight for compensation at trial.
For a free case review, call Helmetta motorcycle accident and injury attorney Jerry Friedman today.  Jerry is a motorcycle rider himself, so he understands how many accident victims are just that: victims of someone else's mistakes on the road.  For compassionate, professional help with your case, call 1-800-529-4464 today.
What Does a Helmetta Motorcycle Accident Lawyer Do?
If you were in an accident, it is important to have a lawyer on your side.  Not only can your Helmetta motorcycle accident lawyer represent you in court and file a lawsuit on your behalf, but we can also negotiate with insurance companies, assemble and provide documentation and evidence of your injuries, and stand up for your rights while you focus on recovery.
The work of a motorcycle accident lawyer begins with gathering any evidence that might still be out there.  We can…
Contact witnesses and potential witnesses
See if security cameras in the area caught the accident on video
Take photos of important features at an accident scene, such as obscured traffic lights or hidden speed limit signs
And more.
We can also try to work with insurance to get the damages you need without going to court.  Whether you have your own PIP insurance or you are filing a claim against the at-fault driver's liability insurance for serious injuries, we can contact the insurance companies and negotiate for you.  If we cannot come to a fair settlement that pays for your damages, we can fight the case at trial.
In a trial, we would present your case to a judge and jury and attempt to prove that the other driver is at fault.  We do this by presenting evidence and witness testimony – including your own testimony, if you are able to give it – to show the jury that the other driver was responsible for your injuries.
Filing an Insurance Claim vs. a Lawsuit for a Helmetta, NJ Motorcycle Accident
Many people are confused about what their options are after a serious motorcycle accident.  Many people know New Jersey to be a no-fault state and think that they have to use their own insurance policy to pay for their injuries.  However, many motorcycle riders in Helmetta are entitled to file lawsuits to seek damages after a serious motorcycle crash.
In NJ, drivers of cars, trucks, and SUVs are required to carry PIP (personal injury protection) insurance to pay for their medical bills after an accident.  This no-fault insurance will cover them regardless of who was at fault, so each driver carries their own coverage.  Motorcycle riders do not have the same rules and can instead file a lawsuit in many injury cases.  Drivers would typically need to meet a "severe injury" threshold, but that restriction is not used for motorcycle riders.  However, there may be no reason to file a lawsuit for extremely minor injuries anyway.
Your Helmetta motorcycle accident lawyer can help explain whether an insurance claim is enough in your particular case.  Especially with first-party benefits like PIP, you often have to pay deductibles to get payouts from your insurance company.  In many cases, you also cannot claim compensation for pain and suffering.  This automatically means you may fall short of the damages you need.
If we take your case to court and pursue a trial, it is often because other stages of negotiations have failed to get you the compensation you need.  If insurance is willing to pay enough, a trial may be unnecessary.  However, filing the case in court puts additional pressure on the insurance companies to settle for a fair value.  If the at-fault driver's insurance company is willing to settle instead of going to trial, that might be the ideal way of getting you the compensation you deserve – but you should always review settlement offers with your Helmetta motorcycle accident attorney before accepting.
Common Examples of Fault in a Motorcycle Accident
For another driver to be held responsible for the accident and your injuries, there must be evidence that they did something wrong behind the wheel.  This often comes down to a traffic violation, but other safe-driving rule violations could also supply fault in a motorcycle accident case.
Motorcycle accidents are most commonly caused by drivers who fail to account for the safety of motorcycles on the road.  This may come from inattention, where they fail to watch out for motorcycles and only look for larger cars.  It could also come from mistreatment of riders through intimidating tailgating or close passing that puts motorcyclists at risk.
Many motorcycle accidents are also caused by some of the same factors that are most common for serious car accidents: speeding, distracted driving, and drunk driving.  At high speeds, it becomes harder to stop and slow down, making it easier to cause a crash.  Plus, higher vehicle speeds cause more damage, especially to an exposed motorcycle rider.  Drunk and distracted driving are also dangerous because they typically lead to accidental speeding and impair the driver's ability to react to emergencies or make clear-headed decisions behind the wheel.
Talk to our Helmetta motorcycle accident attorney if any of these common issues were present in your motorcycle accident case.
Free Case Evaluations with Our Helmetta Motorcycle Accident Attorney
If you or a loved one was hurt in a motorcycle accident in Helmetta, call Helmetta motorcycle accident Jerry Friedman.  Jerry can provide you with a free case review to get started and advise you on what steps to take next.  Our number is 1-800-529-4464.