A hog for attention? Or just a biker with his own idea of Justice?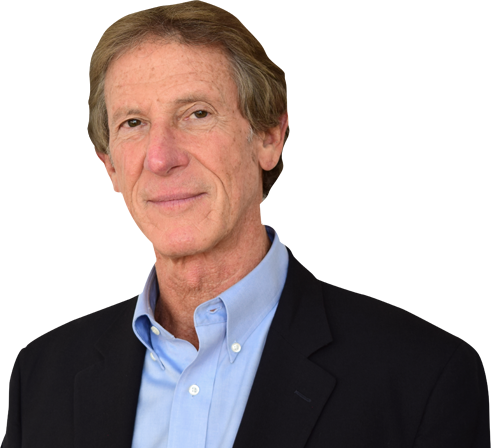 Martin DeAngelis, The Press of Atlantic City
We've gotten used to attorneys who advertise.
We've also gotten used to attorneys who specialize.
But the way Jerry Friedman advertises is still a surprise – almost as big a surprise as his legal specialty itself.
Friedman has a billboard on the Black Horse Pike in Folsom, and the billboards has a picture, a toll-free number and a motto all demonstrating that this lawyer specialized in the relationship between the wheels of justice and the wheels of a motorcycle.
His picture shows the classic female figure of Justice, blindfolded and holding her usual scales – but standing by a big cycle, which is not so usual.
Still, even that might be a little less legally loopy than the free telephone number that will put you through to Friedman at his offices in Williamstown and Marlton. It's 1-800-LAW-4-HOGS.
But Friedman says the key to his whole motorcycle-legal practice is that motto – "Attorneys Who Ride."
He does, and he has since he was 18. Now, at 45, and looking much more the stereotype of the lawyer than the stereotype of the biker, he never takes his big Harley-Davidson to work in courtrooms around southern New Jersey, but he does get out for lots of weekend riding with the two motorcycle clubs he belongs to.
And he discovered that his membership in the Harley Owners Group and American Bikers Aimed To Educate gave him some credibility with his fellow riders, which made them think of him when they needed a lawyer.
"There's a camaraderie around motorcycle riders that's no different than it its with people who golf, or polka clubs," Friedman says.
"They know me, they know I ride,…that I'm not an outsider."
And to help more people know him and his specialty, about four years ago he started getting reminders printed up – brochures, business cards, beer mugs and more stuff, some of which he'll have people hand out when his clubs go out on rides.
He calls it an "aggressive marketing campaign to motorcyclists," and he doesn't mind saying it's working – 35 or 40 percent of his business these days is somehow related to cycles and their riders.
Friedman added the billboard, "the only one I have right now," to his advertising mix two years ago. He's not sure how much business it's gotten him, but he is sure it's gotten him noticed, in both the legal community and the motorcycle community.
"As far as I know, everybody knows my billboard," he says. "I'm always coming across people around courthouses who say, "Oh, you're the guy with that billboard," I hear that from… judges, police officers. It's generated a tremendous amount of attention."
In an interview, he'd really rather talk about some serious motorcyclists' legal issues, like how riding injuries are specifically excluded from auto-insurance policies, and some health-insurance coverage, than the comments he hears about having LAW-4-HOGS as a phone number.
Or Friedman doesn't mind quoting a good statistic, like one that shows "86 percent of motorcycle-automobile accidents are caused by the automobile. And the majority of the time, the people in the cars say they don't see the motorcycle," he says.
That's how he had his only riding accident ever – back when he was in law school at Rutgers and didn't even own a car.
Friedman's also happy to explain how that experience, and all his other years of riding, help him understand what motorcyclists face out on the roads and inside the courtrooms of life.
But he knows that what caused this interview is the same thing that's caused so many people who know nothing about motorcycles or the law to know about his unusual legal specialty.
So the conversation always comes back to that billboard, to that "great" phone number – he came up with it after a few other combinations were taken – or his inspiration for turning Justice into a biker.
"Artwork has never been one of my strong suits," he says, with a modest laugh, "and although it's never been a strong suit, I think this gets the attention."
Oh, and if you're concerned about the legality and/or safety of his billboard's brand of Justice, Jerry Friedman says he'd never even break a sweat helping her beat a charge of operating a motorcycle illegally – both without a helmet and with that blindfold.
"She's only standing behind the parked bike," the motorcycle lawyer argues. "She's not riding it."