How Long Should Your Back Hurt After a Motorcycle Accident?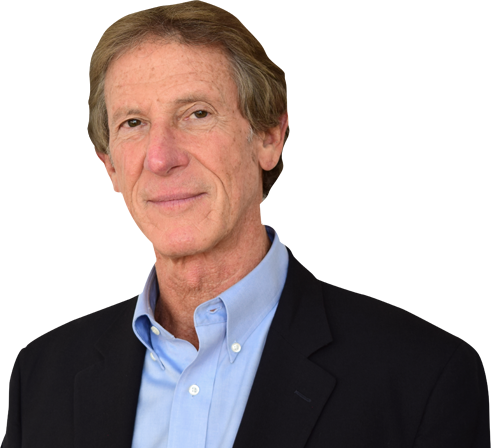 Motorcycle riders tend to be prone to more serious injuries than drivers in ordinary vehicles. Motorcycle riders are completely exposed on the road, usually with little more than a helmet and the clothes on their back to shield them from an accident. Hopefully, you will be able to recover from a motorcycle accident and resume your everyday life. Unfortunately, this is not the reality for some motorcycle riders after serious accidents. If your back was injured in a motorcycle accident in Toms River, New Jersey and it does not seem to be getting any better, you may want to consider filing a personal injury lawsuit. Read on to learn more about how long your back should hurt after a motorcycle accident in Edison, NJ from Jerry Friedman.
Different Levels of Motorcycle Back Injuries
Injuries from motorcycle accidents in Holmdel, NJ can be very unpredictable. Sometimes, people are so severely injured that they may never fully recover. Other times, people miraculously walk away with only a few bumps and bruises. Still, some people feel fine after their accident, but they may be suffering from unseen injuries they are not yet aware of. The amount of time it takes for your back to heal will depend on how bad your injuries were and your overall health at the time of the accident.
Back injuries are very common in motorcycle accidents. An injured back could prevent you from walking, driving, exercising, or even working if the injury is severe enough. The very first thing you should do after a motorcycle accident is to seek medical attention. Your doctor will best be able to determine what kind of injuries you have and what your recovery process will be like. However, if your back injures are taking too long to heal, or if you think they might never fully heal, it might be time to start a personal injury lawsuit.
Recovering from Your Motorcycle Accident Back and Spine Injuries in New Jersey
How a person recovers from a motorcycle accident will be different depending on the person. Some people heal more quickly, while others need more time. More severe injuries will obviously need more time to heal than more superficial injuries. While doctors can give us a good idea of how long the road to recovery will be, sometimes you just do not recover as fast as you should.
Talk to your doctor about why your injuries are not healing as fast as they should. There might be a medical explanation. There could also be permanent consequences, like residual pain or permanent numbness. It is also possible that your injuries did not heal as your doctor had hoped they would, and now you are left with a bad back for the rest of your life.
If your recovery process has simply taken too long, or you think you might never recover, consult with our New Brunswick, New Jersey motorcycle accident attorney immediately. You may be able to file a personal injury lawsuit against the person responsible for your accident and recover damages for your long-lasting pain and suffering.
When to Begin a Personal Injury Lawsuit for Your Motorcycle Injuries in New Jersey
If your back injury is taking too long to heal, or will never fully heal, you can file a personal injury lawsuit to claim monetary damages. Not only will you continue to suffer from your back injury for a prolonged period of time, but you may encounter extra expenses associated with treatment. For example, chronic back pain may require pain medication and pain management treatment. Also, you may need to pay for things like physical therapy and other medical treatments.
It is crucial to remember the statute of limitations for personal injury lawsuits in New Jersey. According to N.J.S.A. § 2A:14-2, a person has two years to file a personal injury claim. You may have waited to file a lawsuit because you were unsure about the extent of your injuries, or you did not believe you were very severely injured at all. However, if you wait too long, you may waive your right to file a lawsuit and recover damages.
However, there is an upside to having waited on your back injury before filing a personal injury lawsuit. Now that more time has passed, the extent of your injuries has become more apparent. We now know that your back will take a much longer time to heal and that you may encounter additional medical expenses as well as other previously unknown expenses.
Damages for Your Injured Back After a Motorcycle Accident in New Jersey
Now that we know your back will take a longer time to heal, or may never fully heal, we can begin thinking about what kind of damages we can claim. Obviously, we will want to claim damages for your injured back and all the medical expenses involved with your treatment. This can include bills for doctor visits, surgery, physical therapy, medication, and more.
A serious back injury could have kept you from returning to work for a while, causing you to lose wages. If your back injury is taking much longer to heal than anticipated, you continue to lose wages and income from lost work. We can claim lost wages as damages in our lawsuit so you can stop missing out on your income. We may also be able to consult with your doctors to figure out when, if ever, you will be able to return to work. If you will not go back to work for some time, or at all, we may be able to claim lost future wages.
Finally, your back injury may be quite painful. The longer your injury continues, the longer you are in pain. We may claim your pain and suffering as additional damages in our lawsuit against the responsible party.
Contact Our New Jersey Motorcycle Accident Attorney for Help
If your back injury has taken much more time to recover than you previously thought it would, you might want to think about a personal injury lawsuit. Painful back injuries can be expensive and cost you wages from lost time at work. Our North Bergen, New Jersey motorcycle accident attorney can help you begin the process of claiming damages and finally getting relief. Call Jerry Friedman at 1-800-529-4464 for a legal consultation today.