What Are the Most Common Motorcycle Accident Injuries in New Jersey?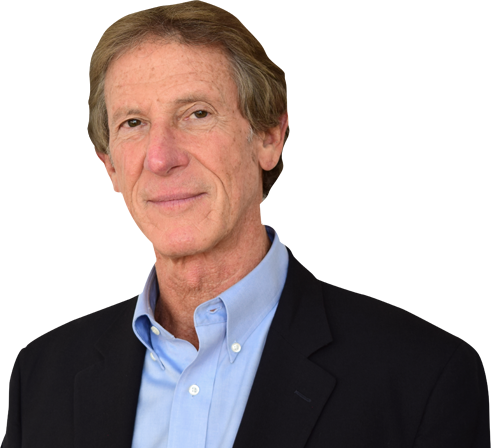 There are almost 88,000 injuries from motorcycle accidents reported every year in the United States, along with 5,000 fatalities from these kinds of accidents. Motorcycle riders are at a higher risk of serious injuries than car drivers as they are not protected by a vehicle. Helmets, motorcycle jackets, and gloves help reduce the risk of injury, but a motorcycle accident can still be life-threatening or at least cause long-term injuries and disabilities. New Jersey motorcycle accident lawyer Jerry Friedman explains some of the most prevalent injuries motorcyclists suffer in accidents in New Jersey.
List of the Most Common Injuries in Motorcycle Accidents in New Jersey
Injuries are incredibly common in motorcycle accidents in New Jersey. While accidents are very different depending on the speed of the vehicles, the number of vehicles involved in the crash, and whether the accident happens on back roads, in town, or on the highway, many of the following accidents are still some of the most common injuries that people face in New Jersey motorcycle accidents:
Scrapes and Road Rash
During a crash, bikers often land on their side or fall into a slide. Sliding bare skin across pavement at high speeds can cause serious scrapes and "road rash" injuries that could mean losing inches of skin and other soft tissue to an accident. Faster accidents cause deeper road rash injuries.
While having shirts, jeans, and other fabric in the way can help reduce the effects of these injuries, protective jackets, boots, gloves, and motorcycle pants add additional protection. However, if you suffered these injuries because someone else hit you – not because of any fault of your own – they should be responsible for any amount of harm they caused you. Just because the injury might have been reduced by wearing additional safety gear above what New Jersey law requires doesn't mean you are required to do so, and you might be entitled to full damages for your road rash injuries.
Cuts and Bruises
Cuts are common in motorcycle accidents where broken glass or sharp edges on metal or other debris come into contact with you. Bruises can occur in any accident from falling to the side or falling off your bike. In some cases, these injuries are mild, but in serious motorcycle accidents, these could be life-threatening injuries.
Broken Bones
The force of the impact in a motorcycle accident can cause broken bones. Broken bones in the arm or leg are common, but you could also break bones in your foot or hand or suffer broken ribs. In a serious crash, you could also break your collar bone, your back, your neck, your hip, or other bones that are harder to heal by simply putting a cast on them.
Many broken bones injuries will require a long recovery time and could potentially require surgery to install screw and pins or to set the bones. Serious breaks could shatter bones into multiple pieces or cause the bone to pierce through the skin, often requiring intensive treatment and causing substantial pain and suffering.
Head and Neck Injuries
About 22% of motorcycle injuries involve the head and neck, according to a study conducted by the CDC on non-fatal motorcycle accident injuries. Wearing a helmet has been found to reduce the rate of serious injuries to the head, and helmet wearers typically suffer less serious injuries. Approximately 27% of fatal motorcycle accidents involve a head injury.
Injuries to the neck can also be incredibly serious. If you are involved in a crash and strike your head against an object or the ground, it can cause serious injury to your neck. From more mild injuries like whiplash to more serious injuries like a broken neck or spinal cord injury, you could face ongoing or permanent injuries. In many cases, the worst result of these kinds of injuries is paralysis below the point of injury, i.e., quadriplegia/tetraplegia.
Biker's Arm/Rider's Arm
When a biker falls on their side or puts their arms up to protect themselves, they can suffer injuries to the arm. This can obviously involve broken bones, but one other common injury that bikers face is nerve damage in the arm. Damage to the median, radial, or ulnar nerves in the arm or any of the nerves in the shoulder could cause long-term or permanent pain, numbness, and lack of sensation in the arm, commonly known as "biker's arm" or "rider's arm."
Back and Spine Injuries
Spinal cord injuries can be severe and lifechanging. Auto accidents, including motorcycle accidents, are the leading cause of spinal cord injuries in the United States and account for 35% of these injuries. According to a study analyzing data on 1,100 motorcyclists in traffic accidents, 11% sustained a spinal cord injury. About one-quarter of motorcyclists suffered an isolated spinal injury. Half injured the thoracic spine, 30% injured the lumbar spine, and 27% injured the cervical spine. About 10% of these injury victims died.
Injuries to the back can cause substantial pain and discomfort as well as long-term or permanent effects, even without severe damage to the spinal cord. Herniated discs, broken vertebrae, and damage to the muscles in your back could leave you with permanent physical restrictions on lifting and carrying, affecting your ability to work and take care of yourself. They could also make it impossible to ever comfortably ride a motorcycle again.
Suing for Motorcycle Accidents in NJ
Motorcycle accidents can lead to lifelong injuries and disabilities that reduce your quality of life and your potential earning capacity. If you have suffered a serious injury in a motorcycle accident, you may have the right to compensation from the at-fault party. Our experienced New Jersey motorcycle accident lawyer, Jerry Friedman, can protect your rights and negotiate on your behalf with the insurance company or take the at-fault driver to court to fight to get you the compensation you deserve.
Our New Jersey motorcycle accident attorney can review your case and examine what your injuries might be worth. Before talking to your insurance company or accepting anything from them, it is important to have an experienced lawyer review your claim and help you understand how to proceed to maximize your compensation, especially after serious injuries.
Contact Our New Jersey Motorcycle Accident Lawyer Today
If you or someone you love has been injured in New Jersey in a motorcycle accident because of someone else's negligence, we can help you seek full, fair compensation for your losses. For a private consultation with experienced NJ motorcycle accident attorney Jerry Friedman, contact us today at 1-800- LAW-4-HOGS.