What if I Was in a Motorcycle Accident in NJ but I Live in Pennsylvania?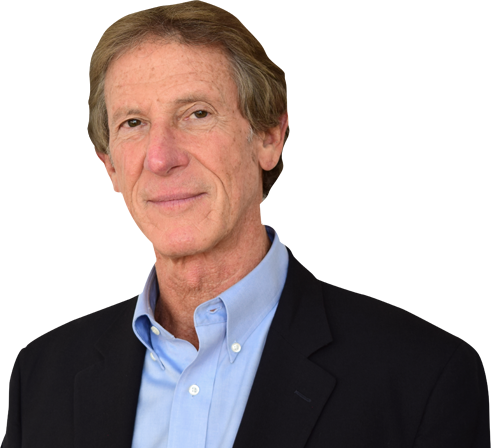 Motorcycle accidents can happen on vacation, while traveling through NJ, or during a day trip to New Jersey. If you live in Pennsylvania but you were injured in a crash in New Jersey, the law usually requires you to handle your case in New Jersey, which can lead to a slew of legal issues and logistical problems. New Jersey motorcycle accident lawyer Jerry Friedman explains what you should do if you were injured in a motorcycle accident in NJ but you live in PA, and he explains how he can help with cases like this.
How Do I Handle a Lawsuit for a Motorcycle Crash in New Jersey if I Live in Pennsylvania?
The first issue in handling a lawsuit for your motorcycle crash is determining whether a lawsuit is the right course of action. For some cases, an insurance claim is enough to pay for damage to your bike or to cover minor injuries. If an insurance claim will be sufficient, then you don't really need to worry about where to handle the case because you can handle most of the issues over the phone. You might need to take your vehicle to a specific location to have the damage appraised, and you should still talk to a lawyer about whether the settlement offer is enough for your case, but other aspects of the insurance claim will not depend on where you live or where the accident happened.
If you have serious injuries, faced hospitalization, or suffered substantial pain and suffering from the accident, an insurance claim will not be enough. In that case, you should speak with a lawyer about filing a lawsuit immediately.
Our New Jersey motorcycle accident lawyer can help you take your case to court, file it in the proper jurisdiction, and serve the defendant with the proper paperwork to get your case moving. It is important, however, to remember that your case must be filed by a certain deadline and that the sooner you contact an attorney, the earlier we can get to work on your case to meet these filing deadlines.
Can I File a Lawsuit for an NJ Motorcycle Accident in Pennsylvania?
Usually, an injury lawsuit is filed in the place where the accident happened. The legal issues dealing with "jurisdiction" and "venue" are often complex, but courts can usually get jurisdiction over a case in two ways: either they have jurisdiction over the person because of where they live or because the accident they were involved in happened in the county where the court is located.
You can usually sue someone where they live because of these rules, so if the at-fault driver happened to also live in Pennsylvania, you might very well be able to file a lawsuit against them in PA. However, the judge and jury in a PA case will not be familiar with NJ law or any of the places involved in the New Jersey motorcycle accident, and that could hurt your case. If you were hit by a driver who lives in NJ, then this probably isn't going to work and you will usually need to file your case in New Jersey instead.
Instead of getting jurisdiction this way, most courts get jurisdiction over the defendant in the case because the accident happened in the same county, and courts can hold people accountable for acts committed within the physical bounds of their county. Jerry Friedman handles motorcycle accident cases in Atlantic City, Camden, Hoboken, and anywhere else in the State of New Jersey. We can travel to wherever your accident happened in the state and file the case there.
Sometimes, these legal issues become very complex, but our attorneys are capable of sorting out the legal issues and advising you on where to file your case. In many instances, the law prevents you from "forum shopping" by picking the "best" place to file, but sometimes you do get some choice in the matter.
Should I Use a New Jersey-Based Attorney for a New Jersey Motorcycle Accident Case?
A lawyer can only practice law and represent clients in a state where they are licensed to practice. For many lawyers, this means taking the bar exam there, paying bar dues, and meeting all requirements to keep their license active. If you have a lawyer at home in Pennsylvania, you might prefer to use them for your accident case. However, if they are not certified to practice law in New Jersey or have not kept their bar membership active, they will not be able to represent you in an NJ injury case.
Lawyers can sometimes appear in a case in another state on a basis called "pro hac vice" ("for this occasion only"). This allows them to work with a local, licensed attorney on the case so that they can still represent their client in another state. This might be possible in some cases, but your lawyer will still need a local attorney to work with.
Instead of trying to use an out-of-state attorney, your best chances might be to use a local attorney. As mentioned, Jerry Friedman handles cases throughout the State of New Jersey. Rather than paying to send a lawyer across state lines to enter appearances on your case and handle evidence and witness testimony that is all located across state lines, it is usually easier to just use a local NJ motorcycle accident lawyer. As your attorney, we might even be able to handle many of the legal issues in your case over the phone or video chat while you stay at home in PA. We also accept referrals for NJ motorcycle accident cases from out-of-state attorneys.
Call Our NJ Motorcycle Accident Lawyer for PA Residents Injured in NJ
If you live in Pennsylvania but you were injured in a motorcycle accident in New Jersey, call Jerry Friedman today. Jerry is a New Jersey motorcycle accident lawyer who represents injury victims in New Jersey crashes and fights to get them compensation for their injuries. Even if you live out of state, our local NJ motorcycle accident lawyer can work on your case for you in New Jersey to fight to get you the damages you deserve. For a free case consultation, call 1-800-LAW-4-HOGS.