How Long Does a Motorcycle Accident Lawsuit Take in New Jersey?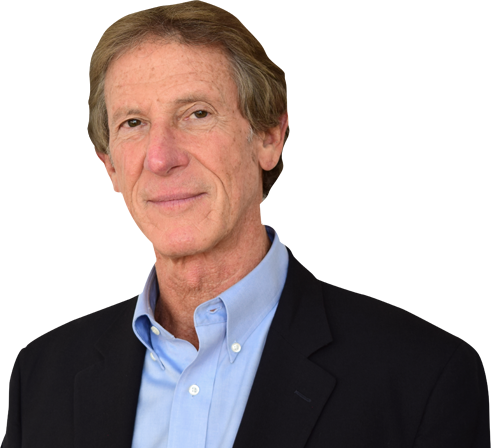 Giving an estimate on how long a motorcycle accident lawsuit will take to either settle or receive a jury verdict is difficult because no two accidents present the same set of facts. However, in nearly every case, taking your claim to court might be necessary to maximize your potential settlement. Jerry Friedman is an experienced New Jersey motorcycle accident attorney and avid rider familiar with the challenges that motorcycle litigation brings. Below, we discuss some of the factors that will influence the length of your motorcycle accident lawsuit.
Quick Insurance Company Settlements After a New Jersey Motorcycle Accident
Insurance companies are looking to limit their liability or deny claims whenever they can. This is especially true in cases of motorcycle accidents where there is a perceived prejudice that accidents are the result of reckless behavior on the part of the motorcyclist. If an insurance adjuster believes that the fault of an accident lies with the cyclist, then a settlement offer could be either artificially low or not forthcoming. Even when the settlement seems sufficient, it probably will not cover all your expenses if you suffered severe injuries.
Part of understanding whether a claim is fair is knowing what your case is worth. An insurance company is typically dangling a string in front of you to avoid the risk of a lawsuit. Jerry Friedman will thoroughly evaluate your case, so you know the value of your claim. It is critical to understand that once you accept a settlement offer, you are prohibited from filing a lawsuit. This prohibition exists even if your injuries require additional expensive and long-term medical treatment.
Determining What Your New Jersey Motorcycle Accident Personal Injury Case Worth Takes Time
Knowing the value of your motorcycle accident case is an essential part of making an informed decision on whether to accept an insurance company's settlement offer. Without an estimate of the expenses and costs you will incur because of your injuries, you cannot tell if the settlement offer is fair. Because of the nature of many injuries suffered in a motorcycle accident, it is impossible to give you an exact figure. However, that does not mean our experienced Jersey Shore motorcycle accident attorney cannot calculate a fair estimate.
Our office will work with your healthcare providers to understand the extent of your injuries and the type of medical treatment and physical therapy you will probably require. Depending on the severity of the injury, you could be facing years of surgeries, recovery time, and painful physical therapy. It could take several months to know the full extent of an accident victim's injuries. In many cases, an insurance provider's determination of what your treatment should be is not the same as what your doctor prescribed.
In addition to medical expenses, motorcycle accident victims often miss significant time at work. Sometimes, the injury is so debilitating that an injured cyclist can no longer earn a living. You deserve to be compensated for your lost income, including the money you would have earned if you were not injured. You do not want to accept a settlement offer that will place you into a difficult financial position if you have a strong personal injury case.
How Long Does it Take to Build Your New Jersey Motorcycle Accident Lawsuit?
Part of the time involved in any negligence lawsuit arising from a motorcycle crash is investigating the accident and determining who was at fault. Depending on the circumstances surrounding your accident, the at-fault party is not always obvious. Our office will examine the accident scene, gather any existing surveillance video, review police and medical reports, and question witnesses to help determine what occurred. In some cases, it is necessary to recreate the accident. The time this takes will depend on how quickly you contacted our Winslow, NJ motorcycle accident attorney, the type of evidence available, and whether the evidence or testimony supports any contradictory conclusions. When evaluating the value of your case, our office will also give you our professional opinion on the strength of your claim.
Pros and Cons of Filing a Personal Injury Lawsuit After a New Jersey Motorcycle Accident
Personal injury lawsuits arising from a motorcycle accident could take months to a couple of years. Every lawsuit is a risk. However, that does not mean you should not pursue one. It is also a risk for the insurance company. Before you decide to file a personal injury lawsuit, our New Jersey motorcycle accident lawyer will advise you of the strength of your case and what it is worth. While a settlement might be a faster way to receive some compensation, it might not be what you need to recover all your losses.
Part of a lawsuit arising from a motorcycle accident is discovery. During the discovery process, both sides share and request information and evidence regarding the accident. Often, this process lets both sides know who has the stronger case.
When you file a lawsuit after a motorcycle accident in New Jersey, it puts the insurance company on notice that you expect a larger settlement. It is not uncommon for an insurance company to offer a higher settlement after they have gone through the discovery process. Interested in the average settlement amount for a motorcycle accident lawsuit in NJ? Call our lawyers today.
Call Our New Jersey Motorcycle Accident Attorney to Review How Long Your Personal Injury Case Could Last
Motorcycle accidents in New Jersey often result in serious injuries and lengthy litigation. Because of the nature of many motorcycle crashes, liability will be contested. If you are injured in a crash, you need an experienced New Jersey motorcycle attorney like Jerry Friedman. Jerry is a skilled personal injury attorney and a motorcyclist himself. Call our office today at 1-800-LAW-4-HOGS (1-800-529-4464) for a free consultation.