Can You Sue for Road Rash After a Motorcycle Accident in NJ?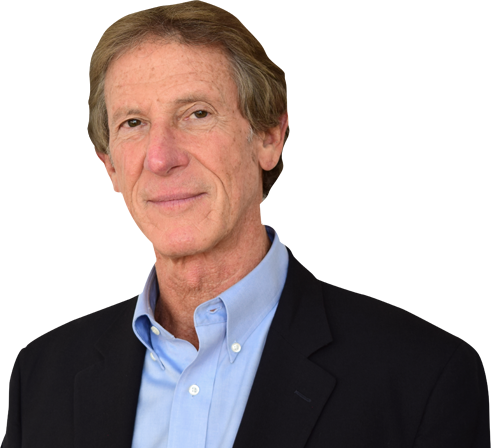 Road rash is a painful injury many motorcycle riders experience when they skid across the rough pavement. These injuries can lead to severe burn-like injuries, and injured riders deserve maximum compensation.
Road rash is sometimes overlooked in motorcycle accidents because there are many other devastating injuries you could experience. Even so, road rash injuries should not be overlooked or underestimated. They can be incredibly painful and prevent you from returning to work or enjoying your life. As such, you can sue the other driver for your road rash. You should always include economic and non-economic damages in your lawsuit, and punitive damages might also be available, depending on the situation. You should file a lawsuit if your road rash injuries involve monetary costs you cannot cover on your own. A lawsuit also helps plaintiffs find closure after a painful and traumatic motorcycle crash.
If you experienced road rash injuries in a motorcycle collision, you can sue the driver responsible for your damages. Our NJ motorcycle accident lawyer is ready to assist you. Call Jerry Friedman today at 1-800-529-4464 for a free case review.
Suing for Road Rash After a Motorcycle Accident in NJ
Filing lawsuits for accidents on the road can be tricky because New Jersey is a no-fault insurance state. Typically, injured drivers would file claims through their own personal injury protection (PIP) insurance rather than through the other driver's insurance as a third-party claim.
Drivers also opt into a limited or unlimited right to sue when they purchase insurance. With a limited right to sue, injured drivers must show they have a serious injury to file a lawsuit. With an unlimited right to sue, there is no restriction on lawsuits. This system does not apply to motorcycle riders.
Since the no-fault system does not apply to motorcycle riders in New Jersey, you do not have to worry about navigating the no-fault system. Instead, you can file a third-party insurance claim through the other driver's insurance. You are also free to file a lawsuit regardless of a limited or unlimited right to sue. Contact our motorcycle accident attorney for help navigating the insurance process and beginning your lawsuit.
Damages to Include in Your Lawsuit for Road Rash After a Motorcycle Accident in NJ
When preparing your initial complaint to kick off your lawsuit, we must include all your damages so that you get the maximum compensation. Road rash is a painful, often debilitating injury, and damages can be quite significant. Our Jersey City motorcycle accident attorney can help you calculate your damages.
Economic Damages
Your economic damages are the injuries and losses that cost money. Road rash is a serious injury that often requires intense medical treatment. Medical care is infamously expensive, even for those with health insurance, and your medical bills might be very high. These costs must be included in your damages. If you need continuing or future treatment, we can calculate reasonably anticipated future medical bills.
We must not forget the value of your motorcycle. If the bike is damaged, totaled, or in need of repair, those costs should be added to your damages and paid for by the negligent defendant. Even less expensive motorcycles can still be worth a large sum.
Does your road rash prevent you from working? In severe cases, plaintiffs might be unable to return to work while their skin and body heal from road rash injuries. The longer you are out of work, the more income you lose, and the greater your economic damages should be.
Non-Economic Damages
Non-economic damages are a bit more complicated because they often do not cost plaintiffs any money. Non-economic damages account for the physical and emotional toll your road rash injuries took on your body and mind.
Physical pain and mental or emotional trauma and suffering are broad non-economic injuries that might include various injuries and losses. First, the bodily pain you experienced might have been immense, and that pain deserves compensation. Second, the accident likely had a large psychological impact. Many injured riders experience PTSD, depression, panic attacks, and other issues stemming from their trauma.
We must also think about potential scarring and disfigurement. Road rash can be deep and cover large parts of the body. Significant scarring and disfigurement are possible and likely permanent. Many injured riders spend years coping with how the accident changed their bodies, and they deserve compensation.
Punitive Damages
Punitive damages are rare, but they may provide significant additional compensation if available.  According to N.J.S.A. § 2A:15-5.12(a), punitive damages might be awarded if we can prove by clear and convincing evidence that the defendant acted with actual malice or a wanton and willful disregard for people who could foreseeably be harmed.
According to N.J.S.A. § 2A:15-5.10, actual malice involves an intentional act of wrongdoing or an "evil-minded act." Alternatively, a wanton or willful disregard for others involves knowing that others are likely to be hurt by the actions and being indifferent to the consequences. As you can see, punitive damages are available in very serious cases where defendants' actions are shocking, outrageous, or egregious.
You should talk to our Trenton motorcycle accident attorney about the possibility of punitive damages. According to N.J.S.A. § 2A:15-5.11, we must ask for punitive damages specifically if they are to be considered. If we leave punitive damages claims out of your initial complaint, they might be off the table for good.
Why You Should File a Lawsuit for Road Rash After a NJ Motorcycle Accident
Never be afraid to take legal action when you are injured because of someone else's negligence. Drivers in cars often disregard motorcycle riders, and riders pay the price for their bad behavior. You should consider suing if you have significant expenses you cannot pay because of the accident. Medical bills are common in road rash injury cases, but you might also need help with basic daily living expenses because you cannot return to work.
Even if your injuries did not cost you money, you still deserve compensation. Pain and suffering do not have to cost any money to be worthy of compensation. Getting non-economic damages awarded in a lawsuit can help you attain vindication and closure so you can move on with your life.
Call Our NJ Motorcycle Accident Attorney About your Road Rash Case Now
Road rash can be extremely painful, and the recovery process might be difficult and uncomfortable. Our Voorhees motorcycle accident lawyer can help you sue for fair compensation. Call Jerry Friedman today at 1-800-529-4464 for a free case review.