The Best Custom Motorcycle Build Shops in New Jersey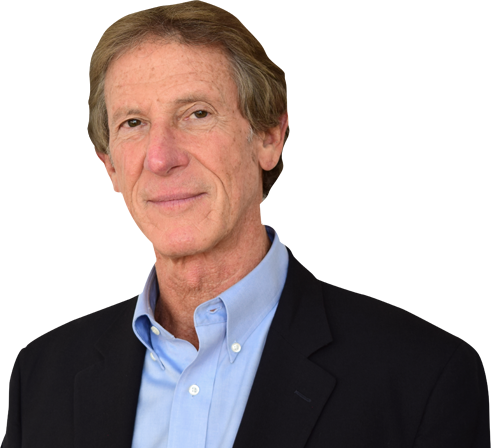 If you want your motorcycle to be unique and reflect your personality, you might decide to take it to a custom build shop. But which one should you go to? To help you on this front, we've made a list of some of the best places for motorcycle customization in New Jersey.
New Jersey is full of custom motorcycle build shops. There are many, like Nick's Custom Cycles and Tribal Iron Customs, that offer unique and imaginative customizations for motorcycles. You can rebuild a vintage bike at South Dublin Motorbikes or get your motorcycle tricked out with chrome detailing at Gebhard's Cycles. Before you take your precious motorcycle to any shop for customization, make sure it's worth your while. Get a few quotes, ask your biker friends about their preferred shop, and go from there. The professionals helping you to rebuild or customize your bike should be able to work with you so that your goals are met.
To discuss your case today with New Jersey motorcycle accident lawyer Jerry Friedman, call 1-800-529-4464 now.
Best Custom Motorcycle Build Shops in New Jersey
There are many motorcycle shops that provide custom builds in New Jersey. We've compiled a list of some of the best places to take your hog when you want customization, whether you're seeking powder coating, line work, unique parts, chrome work, or a complete build.
Nick's Custom Cycles
A full-service stop for all your motorcycle needs, Nick's Custom Cycles, located in Williamstown, NJ, has a large inventory of pre-owned Harley-Davidsons. You can trick out your Harley with any unique characteristics you want, all while finding a reliable place to take your bike when in need of routine maintenance, like oil changes and repairs. And, if you need your bike rebuilt, look no further than Nick's Custom Cycles, which has been open for an impressive 50 years.
North Jersey Customs
A place for modifications and complete rebuilds, North Jersey Customs offers customization for your bike. This motorcycle shop boasts creativity and originality when it comes to customizations, allowing you to have the one-of-a-kind bike of your dreams. Customizing bikes since 2005, North Jersey Customs, located in Denville, NJ, can work with you to design the hog you've always wanted.
Tribal Irons Customs
Whether you want full customization or restoration of a vintage bike, take your motorcycle to Tribal Iron Customs. This motorcycle shop welcomes all makes and models of motorcycles and offers leatherwork, paintwork, ceramic coating, powder coating, and graphic work to make your bike the unique motorcycle you've been looking for. Situated in Fair Lawn, NJ, Tribal Irons Customs also sells antique motorcycles that may pique your interest, especially if you're a collector.
Design Worx Customs
Design Worx Customs is a family-owned and operated business that does complete motorcycle detailing and customization services. There, you can find the unique parts you want for your bike, customizing it to suit your wants and needs. You can find Design Worx Customs in Monmouth Junction, NJ.
Gebhard's Cycles
In addition to doing motorcycle repair, Gebhard's Cycles also provides customization services such as powder coating, chrome plating, parts installation, custom painting, and full detailing. Located in Haddonfield, NJ, you can visit Gebhard's Cycles to get top-notch pin striping and paint work done on your beloved hog.
Sheppards Mill Customs
The staff of Sheppards Mill Customs are Harley-Davidson certified technicians, giving you the peace of mind you want when you take your Harley for service. In addition to providing performance work services, Sheppards Mill Customs also does chrome work and custom welding. You can find this trusted motorcycle shop in Bridgeton, NJ.
South Dublin Motorbikes
South Dublin Motorbikes provides a wide variety of services, including restoration work. This can allow you to rebuild a vintage bike and bring it into the modern age. In addition to offering basic services, such as oil changes or engine repairs, South Dublin Motorbikes also offers customization for motorcycle enthusiasts in the area.
What to Look for in a Custom Motorcycle Build Shop in New Jersey
When taking your bike to a motorcycle shop for customization or seeking out a shop to build a motorcycle almost from the ground up, there are a few things you should look out for. Experience is at the top of that list.
Motorcycles are next of kin for motorcyclists. Because of this, you want to be able to trust the shop you take your bike to for customization. To find a custom build motorcycle shop near you in New Jersey, start by asking some of your biker friends where they have taken their bikes in the past. You can also look at online reviews for motorcycle shops to see whether customers have had positive experiences with their custom builds.
You should also have a good idea of what you want done to your bike. Do you want detailing? Restoration of leather? New, unique parts added? While experienced professionals can work out the minor details of your rebuild or customization, it is wise to have a general idea of what you want so that the end result is to your standards.
Part compatibility is crucial when it comes to motorcycle customizations or rebuilds. If parts are incompatible, you might risk a bike malfunction, which could cause an accident. Should that happen, contact Glassboro, NJ motorcycle accident lawyer Jerry Friedman. Jerry can help you hold a negligent party accountable for your accident and recover the compensatory damages you deserve.
Where to take your motorcycle for custom work or where to go for a custom build is a big decision. There's no harm in shopping around until you find a place and mechanic you are comfortable with. Ask friends for references, get a few quotes, and then go build the motorcycle of your dreams.
Call Jerry to Discuss Your Motorcycle Accident in New Jersey
Call 1-800-529-4464 to set up a free case review with Mahwah, NJ motorcycle accident lawyer Jerry Friedman.