Uninsured and Underinsured Motorist Coverage in New Jersey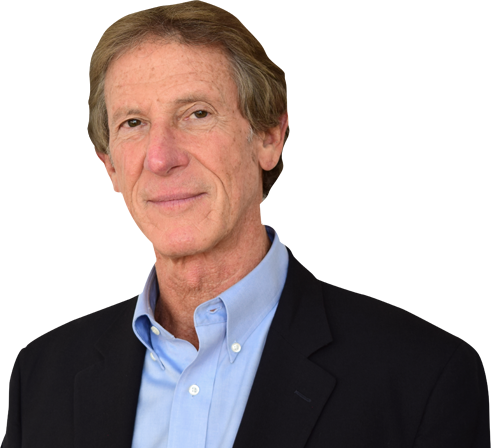 When accidents occur, the injured motorcyclist must look to the policy of the driver at fault for compensation. Unfortunately, about 40% of New Jersey vehicles are not insured or are insured by the minimum coverage requirement.
Hospital and medical bills can soar. Since motorcycles are excluded from automobile No-Fault coverage, the rider must look to alternative sources such as health insurance, Medicare or union plans, many of which either exclude motorcycles or require reimbursement of the benefits they pay from the recovery against the driver who caused the accident. Often times, the medical bills alone exceed the other driver's insurance limits.
New Jersey motorcycle accident lawyer Jerry Friedman explains how uninsured motorist (UM) and underinsured motorist (UIM) coverage policies work under NJ's No-Fault laws.
How Uninsured and Underinsured Motorist Coverage Applies to Motorcyclists in New Jersey
All motor vehicle liability policies in the State of New Jersey, including motorcycles, are obligated to provide uninsured motorist (UM) coverage and offer additional underinsured motorist (UIM) coverage as an option. UM and UIM coverage is a part of your own policy. UM coverage provides compensation for injuries suffered at the hands of uninsured drivers. UIM coverage provides additional protection when the other driver has inadequate insurance coverage.
Since passage of the UM/UIM law, policyholders in New Jersey are permitted to choose higher UM/UIM limits to protect themselves and their families. As a result, persons injured in motor vehicle accidents are no longer dependent on the liability coverage of the other driver and can maintain additional protection under their own insurance policies.
The UM/UIM law applies to all privately-owned motor vehicles, not just automobiles, and includes trucks and motorcycles. As a general rule, most automobile insurance companies include UM/UIM limits that match your liability limits. But the same may not always be true for motorcycle policies. Many times, motorcycle policies will have high liability limits and lower or minimum UM/UIM limits. In either situation, always check the declaration page of your policy or ask your agent to confirm the limits of all coverages on your policy.
I recommend that riders maintain the highest available limits of UM/UIM coverage on their motorcycle policy, which, for most insurance policies, is $250,000 per person and $500,000 per accident.
Uninsured and Underinsured Motorists Coverage is a key component to your automobile and motorcycle insurance package. Press your agent or broker for an explanation of what their company offers and at what price.
Contact New Jersey Motorcycle Accident Attorney Jerry Friedman About UM and UIM Policies
Motorcycle accident injuries can have a devastating impact on the life of the injured rider and his or her family. Many riders purchase minimum policies for their motorcycles or automobiles. While financial cost is always a consideration, "an ounce of prevention is worth a pound of cure". Nowhere is this more apparent than in my law practice, where we specialize in representing injured riders with life altering injuries and inadequate insurance to compensate them.
Being unexpectedly struck and seriously injured by a negligent driver is always a surprise. Finding out he has little or no insurance can be an even bigger one! Be prepared and protect yourself with maximum limits of UM/UIM coverage. If you or a loved one needs help navigating uninsured or underinsured motorist coverage in New Jersey, contact motorcycle accident lawyer Jerry Friedman for a free consultation about your NJ crash at 1-800-LAW-4-HOGS today.