How Long Does a Motorcycle Accident Claim Take to Settle in New Jersey?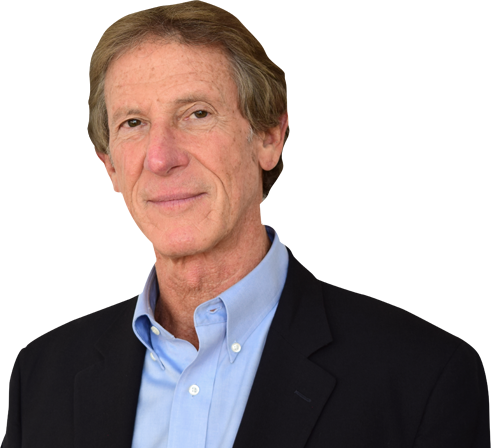 Riding a motorcycle is a fun and exhilarating experience for riders. However, motorcycles are not without risk and should be handled with caution. Motorcycles are often considered high-risk vehicles because riders are completely exposed and accidents tend to result in more severe injuries. In the event of an injury, you will want to seek coverage from your insurance company. However, insurance companies are not always the easiest to deal with.
Insurance coverage for motorcycle accidents is anything but straightforward. Most people assume that they will be covered in case of an accident because they pay their insurance company every month. This is not the case. Insurance companies are not very keen on giving away money, even if you are covered by one of their policies. Insurance companies can be a big reason why your settlement process takes so long.
If you were involved in a motorcycle accident, be prepared to argue with your insurance company over a settlement agreement. With the right evidence, we may speed up the process and get you your money sooner rather than later. For a free consultation, call Jerry Friedman at 1-800-529-4464.
How Long Settlement Negotiations Can Last for a Motorcycle Accident in New Jersey
There is no clear answer for how long it will take to settle with your insurance company. Sometimes settlements can be clear-cut and relatively quick. Other times, the insurance company may have lots of questions or dispute certain claims, so the process takes much longer. Essentially, your settlement will depend on various factors and details unique to your case.
Several issues may indicate how long it may take to settle with your insurance company. First, the amount of money at stake is a significant determining factor. Insurance companies are all about money and they do not like paying other people. If your motorcycle accident was not serious and you only need to cover minor medical bills, your settlement will probably be reached faster. However, if your injuries were serious and you need a significant sum of money to cover your expenses, your insurance company may resist paying you, and the settlement process will be more drawn out.
The strength of your case will also influence the time it takes to reach a settlement. The more evidence we can gather supporting your claims, the more quickly your insurance company may wish to settle. Strong evidence is more difficult to dispute, whereas weak evidence will be used to undermine your case.
Your settlement will also be influenced by the willingness of the parties to negotiate. Determining your settlement will require a bit of back-and-forth between us and your insurance company. In some cases, insurance companies want to deal with your case quickly and they may offer a more favorable settlement upfront. In other cases, they may view your case as too expensive, and they will fight your claims. However, you have control over the negotiation process too. You may want to accept a lower offer or fight for more.
In any case, you should seek advice from a skilled lawyer when negotiating a settlement with your insurance company over a motorcycle accident. Call our New Jersey motorcycle accident attorney for a consultation today.
Supporting Evidence and Settlements Agreements for New Jersey Motorcycle Accidents
Insurance companies are there to cover significant costs when you are injured or suffer a loss. We must communicate with your insurance company about your motorcycle accident for them to cover you. However, the insurance company is not your friend. They are not looking out for your best interest. Insurance companies are looking to protect their bottom line and pay you as little money as possible. This may mean questioning facts and evidence to reduce their coverage. This may also mean denying your claim outright.
Insurance companies can hold up the settlement process for a long time. However, the amount of time we spend arguing with your insurance company will depend on the details of your case. The more hard evidence and facts we can present to insurance adjusters, the faster we can settle. No matter how resistant your insurance company may be to paying you, they cannot ignore the facts. If our facts are flimsy, they will poke holes in our case and attempt to deny your claim.
Contact our Atlantic City motorcycle accident lawyer to discuss settlement negotiations with your insurance company. We can help you gather the facts and evidence needed to garner a more favorable settlement offer.
Types of Evidence That Can Speed Up the Settlement Process in New Jersey
When working on a settlement after a motorcycle accident, there is never a guarantee for how long it will take. As stated above, so many factors go into the settlement process. No two cases are alike, so neither are any two settlements. In general, the more supporting evidence we have, the quicker the settlement process is likely to be.
There are, of course, all kinds of evidence we can use to support your claim depending on the circumstances of your motorcycle accident. Things we may need include:
Medical bills that show the cost of treatment. This may include the cost of ongoing treatment that can be expected to last for some time.
Documentation of lost wages that shows how much time you have missed from work and how much money you have lost as a result.
Evidence to support lost future earnings, such as a doctor's report about your injuries and a statement from your employer about the nature of your job. We need to make it clear that your injuries will prevent you from working in the future.
Documentation of lost property, like damage to your bike. Bills showing the cost of repairs or the cost of a new motorcycle may be necessary.
Evidence about the accident itself and how it was caused. We need to demonstrate that you were not responsible for your injuries in any way. Any evidence showing even partial responsibility will be used against us by your insurance company.
Call our Trenton motorcycle accident lawyer to discuss gathering evidence to support your insurance claims.
Contact Our New Jersey Motorcycle Accident Attorney to Discuss Settlement Options
If you were involved in a motorcycle accident, you should be covered by your insurance no matter how serious or minor your injuries were. Set up a confidential and free legal consultation with our Camden motorcycle accident attorney today. Call Jerry Friedman at 1-800-529-4464 to talk about a settlement with your insurance company.