What if I Was in a Motorcycle Accident in NJ but I Live in NY?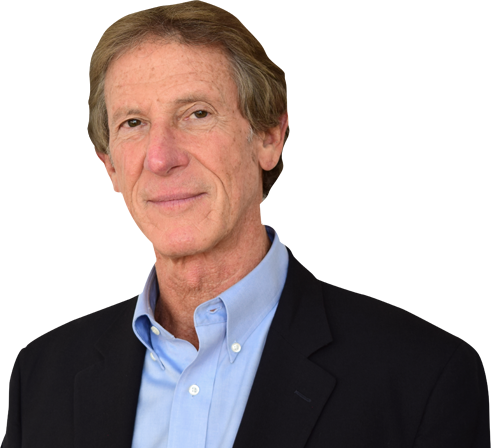 Motorcycle accidents can happen anywhere. If you travel across state lines with your bike, you could end up getting into an accident in unfamiliar territory. If the accident is severe, you might need help getting compensation through insurance or through a lawsuit, but how does that work if you live in New York but got into an accident in New Jersey? Our NJ motorcycle accident lawyer, Jerry Friedman, discusses what to do and how to get the help you need.
Where is My Case Handled if I was Injured in a Motorcycle Accident in New Jersey but Live in New York?
Under New Jersey law – and the laws of most states – injury cases are handled where they happened. That means that, in most situations, you will have to file your lawsuit in New Jersey if you were injured in an accident in New Jersey. If you live in New York, it is unfortunate that you might have to travel across state lines, but there are a few exceptions to this rule, and there are ways that an attorney can help without you needing to come back to NJ over and over again.
Instead of filing an accident case where it happened, you can also sometimes file a lawsuit against an individual in the place where they live. That means that if you were hit by another New Yorker while riding in New Jersey, you might be able to handle the case back home in New York instead. However, the case should still be handled under New Jersey law because that's where the accident happened, and a local judge and jury in NJ should ideally hear the case.
If your case is filed across state lines in New Jersey, your lawyer can handle much of the case there without you. Gathering evidence, drafting documents and filings, and appearing before the judge for technical matters can often be done without the client present. We can also work with you over the phone to handle many of the legal matters in your case.
Can I File an Insurance Claim for an NJ Motorcycle Accident if I Live in NY?
Where you live does not affect an insurance claim as much as it would affect a lawsuit in many cases. If you are trying to sue for damages, then you will need to file in the right courts and use local NJ laws to dictate how your case works. However, if you are filing an insurance claim, having your vehicle damage appraised at a site in your state, and handling most of your case online or over the phone, the physical location does not matter as much.
There is one important way different state laws affect your case, though: damage thresholds. New Jersey imposes limitations on your ability to collect damages so that you can only claim certain levels of compensation if your injury passes a certain damage threshold or is considered "serious" under the laws of NJ. NJ's "deemer statute" will require you to use New Jersey's rules instead of your home state's rules if your insurance company does business in New Jersey – which would include most national insurance companies.
New York also has a verbal threshold and other limitations on damages, so this ultimately does not create a huge difference in insurance claims between these two states. Still, you should talk to an attorney for advice when you are seeking compensation to confirm the effects the different laws will have on your case.
Can I Use a New York Lawyer for a New Jersey Motorcycle Accident Case?
Your choice of lawyer is definitely something that you have control over. However, a lawyer who is not licensed to practice in New Jersey cannot represent clients in New Jersey. There are a few ways that a lawyer can help out in your case, such as if they can represent you pro hac vice with the assistance of a local lawyer. But generally speaking, you will need to use a licensed attorney like our Linden, NJ motorcycle accident lawyer for your NJ motorcycle accident case.
Using a New Jersey motorcycle accident lawyer is also important for a few other reasons. First, a New Jersey lawyer knows what the law is in New Jersey. Sometimes the differences in each state's laws are not too different, but it is important that your lawyer applies the correct law in your case. Additionally, our attorneys are familiar with civil procedure, filing deadlines, and court processes in New Jersey, helping us to handle your case quickly and efficiently.
New Jersey Laws for Motorcycle Accident Cases
Since it is important to look at how the laws of New Jersey will affect your case, it is important to understand what some of those laws are and how they differ from New York law.
One major difference between the laws in New York and New Jersey is that you usually have less time to file in New Jersey. The statute of limitations on injury cases is 3 years in NY, but only 2 years in NJ, meaning you need to talk to an Atlantic City motorcycle accident lawyer that represents crash victims throughout New Jersey and file your case more quickly.
Another important difference is in how courts apportion partial fault in each state. NY law allows you to sue for damages even if you were partly responsible for your crash, with no limitations. That means that the court could rule that you were 95% responsible for your own injuries, and you could still recover 5% of your total damages from another driver who shared 5% of the fault. However, New Jersey cuts off liability if the victim shares more than half the fault.
Call Our Motorcycle Accident Lawyer for NY Residents Injured in Motorcycle Crashes in NJ
If you live in New York but were hurt in a motorcycle accident in New Jersey, call Jerry Friedman today. Our Winslow motorcycle accident lawyer represents injury victims in NJ motorcycle accidents no matter where they're from. For a free case consultation, call us today at 1-800-LAW-4-HOGS.