What If I Need to Have Surgery After a Motorcycle Accident in New Jersey – Can I Sue?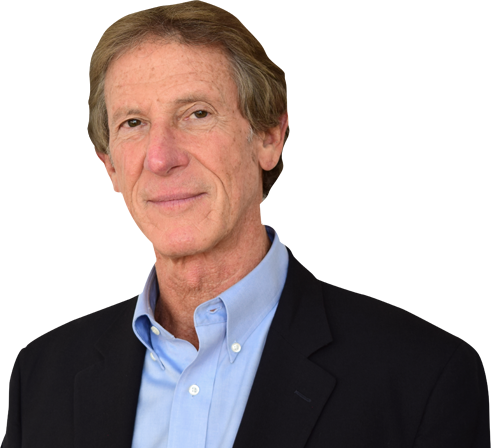 When a motorcyclist is in an accident, they often suffer serious injuries. In many cases, the injuries require surgery. Surgical procedures are expensive and an injured rider needs time to recuperate and heal. If you required surgery after a motorcycle accident, you could be facing significant medical bills and lost time at work. If the accident was not your fault, you could file a lawsuit seeking monetary damages. Jerry Friedman, Esq., is a motorcyclist dedicated to fighting for the rights of injured riders and their families. Below, our New Jersey motorcycle accident lawyer discussing suing a negligent driver for surgical costs and other damages.
Motorcycle Accidents and Serious Injuries Requiring Surgery in New Jersey
Because of the size of a motorcycle and the lack of protection for the rider, many accidents result in severe injuries. Serious injuries usually require expensive medical treatment, including surgery. When a New Jersey motorcyclist is hurt in an accident, they will be worried about paying for the medical treatment they need. Most motorists in New Jersey have Personal Injury Protection (PIP) benefits as part of their auto insurance. This coverage will provide payments for medical bills. Unfortunately, motorcycle insurance policies do not offer this additional coverage for their riders. While some motorcycle insurance policies provide minimal coverage for medical expenses, most do not. Jerry Friedman, Esq., is an experienced motorcycle accident personal injury attorney and avid rider familiar with the financial hardships associated with expensive surgical procedures and follow-up treatment.
Some of the injuries a motorcyclist will suffer that require surgery include spinal damage, severe fractures, head trauma, and internal organ damage. In addition to surgery, many of these injuries require months of rehabilitation or they could leave an injured rider permanently disabled. The cost associated with treatment and physical therapy could place a motorcyclist and their family into financial ruin. However, if the accident was not the motorcyclist's fault, they have the right to seek compensation through a personal injury lawsuit. New Jersey lawyer for spinal injuries caused by a motorcycle accident Jerry Friedman can help.
Filing a Lawsuit for Surgery Required After a New Jersey Motorcycle Accident
As stated above, motorcycle accidents often result in severe injuries for the rider. When an accident is the fault of a negligent driver, an injured rider is entitled to seek financial compensation for their medical expenses from the other driver and their insurance company. Our Hoboken motorcycle accident attorney will thoroughly review the circumstances surrounding your accident to establish what parties contributed to your injuries. In some situations, more than one party could be held accountable. For example, it is usually obvious to sue the driver who caused the accident. However, if your helmet was defective and contributed to the severity of your injuries, the helmet manufacturer could also be held liable.
One of the challenges in a personal injury lawsuit arising from a motorcycle accident is establishing that another party was negligent. To prove negligence, our New Jersey motorcycle attorney will have to demonstrate four elements.
The defendant owed the motorcyclist a duty of care
The defendant breached that duty
The breach caused the accident and injuries to the motorcyclist
The motorcyclist suffered actual harm and damages
Our skilled attorney will have to review the accident scene, police reports, witness testimony, and medical records. Additionally, our office will communicate with medical professionals, law enforcement, and insurance companies to determine what occurred and the full extent of your injuries.
Statute of Limitations for Motorcycle Accident Claims in New Jersey
Under the New Jersey statute of limitations, an injured motorcyclist has two years from the accident date to file a lawsuit. While this might appear to be a long time, an injured rider should begin thinking about filing a lawsuit sooner than later. Any delay could result in crucial evidence becoming lost or unavailable. Additionally, the memories of witnesses and the injured rider fades over time.
One of the problems with motorcycle injuries that require immediate surgery is that a hurt individual is rarely thinking about their legal rights following a devastating accident. If a motorcyclist is unaware of the statute of limitations and goes into surgery directly after an accident, they might not be thinking about a lawsuit. It is important to contact our Holmdel, NJ motorcycle accident attorney immediately to protect your rights.
Settlements Versus Lawsuits for Motorcycle Accidents Requiring Surgery
Building a successful personal injury case takes time. That is why, as soon as you can, you should contact our New Jersey motorcycle accident attorney. However, during that time, an injured rider might feel the economic strains of surgical costs, medical treatment, and lost wages. Especially if their insurance is not sufficient to cover the expenses or if the co-pays or deductibles are unaffordable. In these situations, an offer from an insurance company might seem like a lifesaver. However, insurance companies are not looking out for a rider's best interests.
They often use the reputation of recklessness that motorcyclists have to offer artificially low settlement amounts. If you accept an offer from an insurance company, you will be prohibited from seeking additional damages – no matter what medical complications you might suffer. Our New Jersey motorcycle accident attorney will work with your medical providers to determine what your treatment will cost. If you do not know your case's value, you cannot tell if an offer is fair. Often, filing a lawsuit is required to get an insurance company to settle for an amount that is sufficient to cover your medical costs, lost income, and pain and suffering.
Call Our New Jersey Motorcycle Accident Lawyer to Review Your Legal Options
Motorcycle accidents often result in devastating injuries that require surgery and long periods of recovery. These medical procedures are expensive and could keep an injured rider out of work for months. Our New Jersey motorcycle accident lawyer has been fighting for the legal rights of motorcyclists for years. Jerry Friedman is a skilled Middletown, NJ motorcycle accident lawyer and avid rider dedicated to holding negligent parties accountable for the injuries they cause. If you or a loved one was hurt in a motorcycle accident, call 1-800-LAW-4-HOGS (1-800-529-4464) to schedule a free consultation.