What Kind of Motorcycle Insurance Do You Need in New Jersey?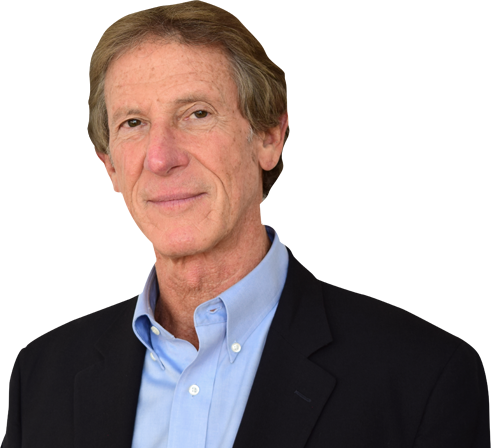 Any driver operating a motor vehicle, whether it be a car, truck, bus, motorcycle, or something else, must have insurance. Insurance is required for your own protection as well as the protection of other motorists. In the event of an accident or collision, insurance will help you pay the costs of repairs and any medical bills. Your insurance could be used to cover your own expenses or the expenses of other drivers if you were at fault for the accident. If the police pull you over and you are unable to show them any proof of insurance, there will be stiff penalties. There would be no need for insurance in a perfect world because nobody would ever be involved in accidents or collisions. Unfortunately, we do not live in a perfect world, and accidents happen every day on our roads and highways. If you are ever involved in an accident, contact our New Jersey motorcycle accident attorney for help. Contact attorney Jerry Friedman for all your motorcycle-related needs.
Do I Need Motorcycle Insurance in New Jersey?
It is against the law in the State of New Jersey to operate any motor vehicle without proper insurance. Anyone stopped by the police without proof of insurance will face legal consequences, usually a traffic ticket and a fine. Generally, this happens when you are stopped for another moving violation or are involved in a car accident. The police cannot tell whether you have insurance simply by observing you on the road; they find out after you have been stopped for another reason.
All drivers are required to keep proof of their insurance with them when they are driving. Most people keep their insurance information in their vehicle, usually in the glove box. When you acquire the necessary insurance for your motorcycle, your insurance company will send you the necessary paperwork. This includes an insurance identification card that you will present to a police officer as proof of insurance. Cell phones and the internet now permeate our daily lives, and New Jersey currently allows drivers to carry electronic proof of insurance. Drivers may opt to present their insurance electronically on their phone rather than using a physical paper card.
Insurance Requirements for Motorcycle Riders in New Jersey
All motor vehicles registered in New Jersey, including motorcycles, must have three different types of insurance. First, you must have liability insurance. This is to pay for any harm or injuries caused by an accident for which you are at fault. Liability insurance typically covers things like the cost of repairs to the vehicle but does not cover medical bills.
Second, you need personal injury protection. This insurance is what covers the costs of medical expenses after an accident. This insurance will cover your own medical costs and the costs of others, such as passengers.
Finally, your insurance must include uninsured motorist coverage. This type of coverage will protect you in the event you are involved in an accident and the other driver has no insurance.
There are minimum coverage requirements for motorcycles in New Jersey. Your insurance must include at least $15,000 in coverage for bodily injuries for each person injured. You must have at least $30,000 in coverage for total bodily injury in the event that more than one person is hurt. Finally, you must have at least $5,000 in coverage for property damage. These are the minimum coverage amounts required by New Jersey. You can always get insurance that covers more, but not less.
Optional Insurance for Motorcycle Riders in New Jersey
It is possible to get additional insurance coverage that is not required by New Jersey. Other types of coverage will pay for certain medical expenses, damage caused by something other than an accident, ordinary wear and tear, or emergency assistance, among others.
The bare minimum insurance requirements may allow you to lawfully operate your motorcycle on New Jersey's roads and highways. Still, it may fall short if you are involved in a more serious accident. Getting coverage that covers more damages, more repairs, and more people will be better for you in the event of a serious accident. If your insurance does not cover the full amount of your bills and expenses after an accident, you might have to pay the rest out of your own pocket.
Penalties for Failing to Have Motorcycle Insurance in New Jersey
Failure to have valid motorcycle insurance will result in some stiff penalties. If the police stop you and you do not have proof of valid insurance, as a first-time offender, you will face a fine of at least $300 but no more than $1,000. The court may also require you to perform community service. The court may also suspend your driver's license; however, if you can prove you have valid insurance at the time of your hearing, the court may choose not to suspend your license or reduce the suspension duration.
If you face a subsequent conviction for failure to have valid insurance, the penalties become much worse. You will face a potential maximum fine of $5,000 and may even be incarcerated for up to 14 days. The court can also require you to perform community service for 30 days. Finally, the court can suspend your license for up to two years.
Contact our New Jersey Motorcycle Insurance Attorney for a Free Legal Consultation
Driving without valid insurance may not seem like a serious problem. As long as you're not involved in an accident, it's easy to think that insurance does not matter. Drivers are required to have insurance because accidents and collisions can be extremely expensive. Insurance is not only for your protection but for the protection of other drivers. If you or someone you know has been charged for failing to have motorcycle insurance, contact Camden, NJ motorcycle accident attorney Jerry Friedman at 1-800-529-4464 or online to schedule a free legal consultation.