What to Do after a Hit and Run Accident in New Jersey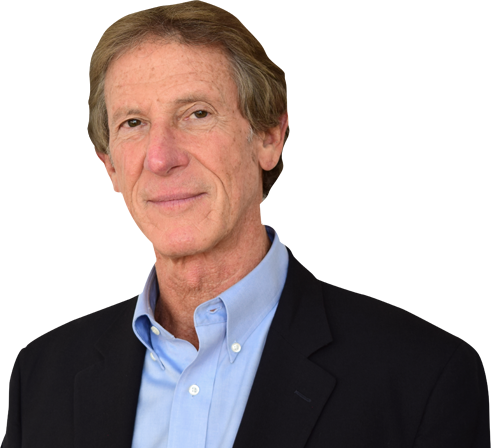 Most of the time, if you've been in a collision, the other party stays at the scene so that you can exchange insurance information and wait for police or emergency services if there is a dispute or injury. But, on occasion, the other driver flees the scene. This "hit and run" driver is considered to be an uninsured driver.
New Jersey motorcycle accident attorney Jerry Friedman discusses what motor vehicle drivers and motorcyclists should do as a victim of a hit and run collision.
Hit and Runs Accidents and Uninsured Motorist (UM) Coverage in New Jersey
A hit and run vehicle is included in the definition of an uninsured motor vehicle. It is one where "the identity of the motor vehicle and of the operator and owner thereof cannot be ascertained or it is established that the motor vehicle was, at the time said accident occurred, in the possession of some person other than the owner without the owner's consent and that the identity of such person cannot be ascertained."
All motor vehicle liability policies in the State of New Jersey, including motorcycles, are obligated to provide minimum Uninsured Motorist (UM) Coverage and offer higher amounts as an option. UM coverage is a part of your own policy and provides compensation for injuries suffered at the hands of uninsured or hit-and-run drivers. A rider involved in a motorcycle accident with a hit and run vehicle may pursue a UM claim for their injuries. However, in order to prevent fraudulent claims, property damage from such accidents is not recoverable.
It is important to note that the hit and run vehicle need not actually make contact with either you or your motorcycle in order to collect UM benefits, nor does the existence of the hit and run vehicle have to be corroborated by independent evidence in order to make out a claim. As motorcyclists, we are well aware of the numerous instances in which riders are forced to "dump" their bikes in order to avoid the negligent actions of automobile drivers who, oblivious to the damage they have caused, leave the scene.
Steps to Take After a New Jersey Hit and Run Accident
Here are some things you should and shouldn't do if you've been involved in a hit-and-run accident in New Jersey.
Whatever you do, do not follow or chase the fleeing driver. If you leave the scene, you may miss out on gathering eye-witness accounts of the accident. Chasing down the other driver may also put you at risk of having a confrontation with the hit-and-run driver. Sometimes the fleeing driver may have a reason to flee the scene, such as an outstanding arrest warrant or perhaps they were breaking other laws when the accident occurred, like transporting drugs or driving while drunk. Here is what to do:
First, if you can, get as much information as you can about the vehicle that hit you, such as- Model and make
– Color
– License Plate Number
– The direction the other vehicle was headed when the driver fled.
You must call the police and file a report. The official accident report will help police look for the missing driver. Reporting the accident to the police is also necessary in order to have a valid UM claim under your motorcycle policy.
Next, try to find witnesses and ask for their names and contact information. Ask them if they can supply additional information about the accident. If they give you or the police a statement, be sure to get their names and contact details.
Write down the time and location of the accident.
Take pictures of the accident scene and the damage to your bike. This will help you prove that you are not attempting to defraud your insurance company.
Call your insurance company and report the claim as soon as possible.
These steps will set you up for higher chances of success. Work with a motorcycle accident lawyer in New Jersey to recover compensation for these damages.
New Jersey Motorcycle Accident Lawyer Jerry Friedman Is Here for You
If you were involved or injured in a hit and run accident in New Jersey, contact motorcycle accident lawyer Jerry Friedman from Law4Hogs for a free consultation about filing a lawsuit for a bike crash in NJ. Our attorneys are available to help you at 1-800-LAW-4-HOGS.