What Happens in a New Jersey Motorcycle Accident if Neither Party Has Insurance?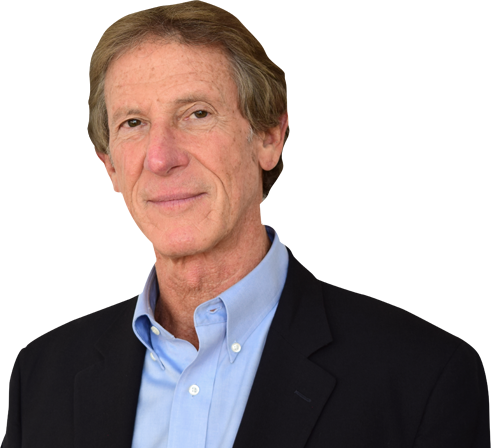 There is nothing quite like riding a motorcycle across the open road. Riders live for the sense of freedom and adventure that comes with riding motorcycles. However, riders must be careful because motorcycle accidents are extremely dangerous. A motorcycle rider is far less protected than a driver in a car, so their injuries could be more severe. In most accidents, people get coverage for injuries and expenses through insurance. Unfortunately, not all riders have insurance. If you are particularly unlucky, you might be in an accident with another rider or driver who also lacks insurance, making getting coverage for your injuries very tricky.
After a motorcycle accident in which neither party has insurance, you may encounter several legal problems requiring an attorney's assistance. First, the police are likely to arrive at the accident scene, talk to the drivers and riders involved, and begin an accident report. If neither party has insurance, the police may issue citations for driving without insurance required by law. Your next problem will be getting compensation for the accident. If the other driver was at fault but has no insurance, you will need to sue them personally.
If you were involved in a motorcycle accident, but neither party had insurance, you need help from a lawyer as soon as possible. Our New Jersey motorcycle accident attorney can help you deal with any legal consequences from not having insurance and help you get compensation for your injuries. Call Jerry Friedman at 1-800-529-4464 to schedule a free, confidential legal consultation regarding your case.
Getting Compensation for Injuries After a Motorcycle Accident in New Jersey with No Insurance
In most accidents, drivers and motorcycle riders go through insurance to get coverage for injures and expenses. Unfortunately, when neither party to an accident has insurance, the bills and expenses for things like medical treatment and bike repairs begin to add up very quickly. Without insurance to cover any costs, you may need to file a personal injury lawsuit against the other driver to get compensation for your injuries.
Most personal injury lawsuits involving motorcycle accidents are based on a theory of negligence. To prove that the other driver was negligent and responsible for the accident, you must prove four key elements: duty, breach, causation, and damages.
First, we must show that the other driver owed you a legal duty of care. In any accident case, whether involving cars or motorcycles, this duty is the duty to drive carefully in the interest of driver safety. Second, we must demonstrate that this duty was breached or violated. Usually, this means proving the other driver was in some way driving dangerously or recklessly. Third, we must show that the breach of the other driver's duty of care was the proximate cause of the accident. Finally, we need to show you suffered real injuries and damages.
With no insurance, the defendant will likely have to pay out of pocket. We will need to begin taking stock of your injuries and expenses to calculate damages. We will also need to start gathering evidence of fault.
The defendant will likely try to argue that you were the one who caused the accident. This should be handled very carefully because, if they are successful, you will be on the hook for all your damages and possibly the defendant's. With no insurance to help you out, you may end up owing a lot of money. Call our Cherry Hill motorcycle accident lawyer for help now.
Proving Fault in a Motorcycle Accident with No Insurance in New Jersey
Without any insurance from either party to cover expenses, it is of the utmost importance that we prove the other driver is the one at fault for the accident. Proving fault can be tricky because accidents tend to happen very quickly. Not only that, but the police must clear accident scenes as fast as possible to ensure other drivers stay safe on the road, which means physical evidence is often lost.
However, there are multiple sources of evidence we can turn to when proving the defendant is at fault in your case. As stated previously, the police are likely to come and make an accident report. This involves interviewing the drivers and motorcycle riders at the scene. If the other driver said anything to the police that indicated they caused the accident, we could use that to prove fault.
If the other driver is charged with any criminal offense related to the accident, like reckless driving or a DUI, evidence of that conviction can be used in civil court to prove they were at fault and liable for your damages.
It might be necessary to speak with people who saw the accident, like other drivers or pedestrians. Eyewitness testimony can be very useful when proving fault. An eyewitness could tell a court exactly how they saw the accident take place. It could also be possible to find nearby surveillance cameras that might have caught the accident on video. In today's modern world, surveillance cameras are almost everywhere, including businesses and homes.
Our Jersey City motorcycle accident attorney will work to help you prove the other driver in your accident is at fault for your accident and should pay for your damages.
Legal Consequences of Riding Your Motorcycle Without Insurance in New Jersey
By law, all motorists must have insurance, including motorcycle riders. There are multiple legal consequences for not having insurance. Even if you are not involved in an accident, being stopped by police without insurance could lead to very costly citations and other penalties, like license suspensions.
Under the N.J.S.A. § 39:6b-2, a rider could be fined at least $300 and up to $1000 for a first-time violation of the insurance requirement. Not only that, but a court could suspend your license for up to 1 year or until you can prove you have obtained insurance.
If you are ever guilty of driving without insurance again, subsequent convictions may result in fines of up to $5,000. You could even go to jail for up to 14 days and be ordered to perform community service. You could also have your license suspended for up to 2 years.
This is a lot to deal with on top of recovering damages from a negligent driver after a motorcycle accident. Call our Mount Laurel motorcycle accident lawyer for help.
Contact Our New Jersey Motorcycle Accident Lawyer
If you were involved in a motorcycle accident and neither you nor the other driver had insurance, you could be in serious trouble. Our New Jersey motorcycle accident attorney can help you get your expenses covered and hopefully avoid serious penalties. Schedule a free legal consultation with Jerry Friedman by calling 1-800-529-4464.